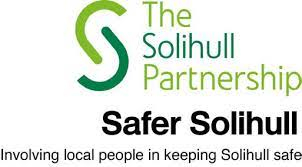 The Safer Solihull Partnership is committed to making Solihull a safe place to live, work and visit.
It is our role to strategically plan, commission and oversee services that tackle crime and disorder, address drug and alcohol misuse, and deal with anti-social behaviour.
Vehicle cruising
Solihull Council has been granted a borough-wide ban on motor vehicle racing, covering car-cruises including motor bikes.
The partnership, also known as a Community Safety Partnership (CSP), is an alliance of organisations required by government to implement actions and interventions and generate strategies and policies concerning crime, disorder and substance misuse within their area.
Membership of the Safer Solihull Board includes a range of organisations which operate within the borough. Other members include community representatives who represent the voice of the people of Solihull on our board. All members have a role to play in tackling crime, the fear of crime, addressing substance misuse and communicating our work to the community.
The Safer Solihull Partnership reports to The Solihull Partnership. This is the borough's Local Strategic Partnership which includes local communities and their elected representatives working with public, private, voluntary and community sector organisations to improve outcomes for all people in Solihull.
West Midlands Police and Crime Panel
The West Midlands Police and Crime Panel is a joint committee of the seven West Midland's Council's and was set up to scrutinise the Police and Crime Commissioner.
Contact details
For further information and advice, please contact the Safer Solihull Local Police and Crime Board office on:
Telephone: 0121 704 6851
Email: safersolihull@solihull.gov.uk
Or write to us at:
Safer Solihull Partnership
Solihull Council House
Manor Square
Solihull
West Midlands
B91 3QB