Fostering Information Event

The fostering team is looking for people who are interested in becoming foster parents to provide a stable home for looked after children across the Borough.

If you think you could help or would like to find out more, please join us for an online information meeting on Wednesday 3 March 6.30pm - 8.00pm where you will have the chance to hear from some of our current foster carers and chat to our team of friendly social workers.

For details of how to join the meeting, please email fosterevent@solihull.gov.uk. Please sign up to our Stay Connected fostering bulletins by following this link www.solihull.gov.uk/stayconnected.
Fostering or Adoption can make a huge difference to the life of a child. Could you be the person we need?
Fostering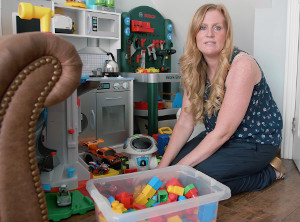 Solihull needs more foster carers for Solihull children.
The work carried out by foster carers means the children in our care can get the support they need. Foster carers make a real difference to the lives of Solihull children.
Find out more about fostering with us.
Or
Register your interest in fostering and we will call you back.
Private fostering
Children who are cared for on a full-time basis by people who are not direct relatives are in a private fostering arrangement.
A Private Fostering arrangement is essentially one that is made, without the involvement of a local authority, for the care of a child under the age of 16 (under 18 if disabled) by someone other than a parent or close relative for 28 days or more.
Private foster carers may be from the extended family, such as a cousin or great aunt. However, a person who is a relative such as a grandparent, brother, sister, uncle, aunt (whether of the full or half blood or by marriage) or step-parent will not be a private foster carer.
If you know of a child in this situation, the law says you must notify the local authority so they can make sure the person caring for the child can receive information, support and advice and that child is safe.
Please call 0121 788 4300 if you are caring for, or if you know anyone who is caring for someone else's child.
More about private fostering
Our help guides provide more information about private fostering:
You can also find further advice about private fostering at the CoramBAAF Adoption and Fostering Academy.
Want to adopt?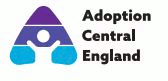 Then get in touch with ACE (Adoption Central England) new regional adoption agency for Solihull, Coventry, Warwickshire and Worcestershire. 
ACE, created by Solihull, Coventry, Warwickshire and Worcestershire councils, is dedicated to providing support for new and existing adopters, birth families, and step parents and young people or adults who have been adopted.
Please visit the new ACE website to find out more information.