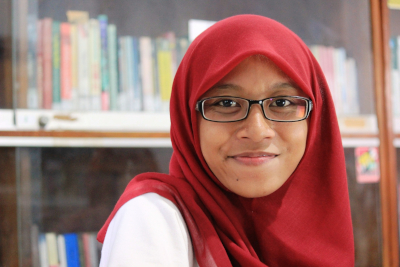 Fostering is a way of providing a family life for children who cannot live with their own parents.
Solihull Council works in a number of ways with families who are experiencing difficulties. Our main aim is to work with families to help them to stay together.
However, sometimes children need to be placed in temporary foster care to help children and young people through a difficult period in their lives.
Children will often return home once the problems that caused them to come into foster care have been resolved. Others however, may stay in long term foster care until they move onto independence or are adopted.
Different types of fostering options
There are many different types of fostering, from short to long term, babies to teenagers. No two children's circumstances are the same, which is why we need a variety of types of foster care.
When a child first becomes looked after and decisions are being made for their future, they will be placed with a foster family in a 'short term' placement.
Short term foster care may involve looking after a child on an emergency basis for an overnight stay or having a child with you for a few months or even up to two years, before they return home or move onto a more permanent home.
A short term foster carer can give a child in an unsettled situation the security they need at the time they need it most.
You would foster the child until a court decides if they can:
Go home to their birth family
Be in long term foster care, either with you or with another foster carer, until they turn 18 years old
Be adopted
Some children cannot return to their birth families, but retain strong links with them. They need foster carers who can offer them a secure and permanent home through to adulthood.
This means the young person will become part of your family until they reach independence, but unlike adoption, the legal responsibility for the child or young person will remain with the local authority.
Many children are still in contact with their birth families, so a key responsibility for all long term carers is supporting this contact, with the help of our fostering team.
Some children need to be looked after with very short notice, at any time of day or night, with very little planning or preparation. Emergency foster carers offer a home for a short period until further plans are made.
Flexibility is key with this type of fostering. You will need to be able to provide a safe space in an emergency with little notice and be willing to look after children of different ages and needs.
Foster carers sometimes need a break or someone to help with the care of their foster children from time to time. Respite carers offer weekend and/or school holiday support. This can range from an overnight stay up to a fortnight.
This type of fostering is ideal for those who want to foster but are unable to commit to a long term placement due to limited free time.  It is flexible and can go from one-off emergency placements to a regular arrangement where you support a child and foster family on an ongoing basis.  You will have contact with the foster carer and be fully informed about the individual child's needs.
Short breaks carers offer regular, planned and on-going support to children and young people who have a disability, at weekends or during school holidays.
A child might stay with a short breaks carer for one or two nights a month. The may have complex health needs or learning disabilities, and will be carefully matched to the short breaks carer.
These children are not looked after.  
Short breaks carers offer a fun environment for the child, where they can enjoy new experiences and activities. The regular short breaks mean that the family can get some time for themselves
Our short breaks carers often build a strong relationship with a child or young person and their family over many years and become part of the extended family.
This specialised type of fostering provides care to refugee and unaccompanied asylum seeking children (UASC). Many of these children and young people arrive in the UK traumatised and disorientated. 
Speaking little or no English, these young people may have travelled for many months before arriving here, often fleeing war and persecution.
A great deal of sensitivity, patience and understanding is required from UASC foster carers, whose role is to prepare the youngsters who are often mid-late teens, for independent living in addition to supporting their emotional and cultural needs.
The fostering team provide specialist training and support for this type of fostering in order to equip carers with skills to help the young people settle and integrate.
"All the unaccompanied asylum seeking children I've looked after have been kind and considerate young people who are very conscientious and keen to get a good education. I try my hardest to empathise with what they have been through and put them at ease"
Phil, foster carer
We make every effort to keep siblings together. The support they provide each other and their shared experiences have a huge impact on how successful their time in foster care is.  For brothers and sisters, the security and comfort of staying together in a foster home is essential.
We often need to accommodate a sibling group which is why we approve our carers to foster up to three children, provided you have at least two bedrooms. In exceptional cases, this approval may be extended in order to keep a larger sibling group together.
"I'm always very happy to look after groups of siblings and am currently caring for three children from the same family.  The children have been through so much already that it would be heartbreaking for them to have to be separated from each other.  This way they have each other to lean on."
Lorraine, foster carer
Sometimes people have concerns that fostering teenagers would be too challenging. Although the teenage years can be tough, fostering teenagers is often less difficult than caring for younger children as they are more independent.
Teenagers coming into care are often frightened, insecure and confused. They need families who are empathetic, resilient, caring and open minded.
"All they want is for someone to care for them and provide them with a nice home environment. I always give them a key to my home, no matter what circumstances they have come to me in. This shows them that I trust them and they respect me for that, which gets us off to a good start."
Susan, foster carer of teenage boys for 30 years