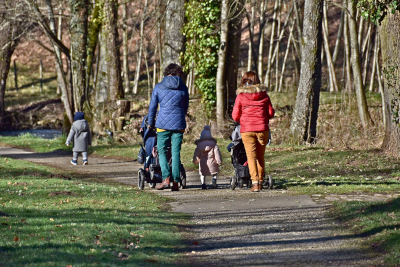 Are you already fostering? Joining Solihull Council's team of Foster Carers is easier than you think!
Every week we receive enquiries from people just like you thinking about transferring over to Solihull Council. There are many reasons why people prefer to foster with Solihull Council including:
Transferring to foster with Solihull Council
At Solihull Council we always look to our own team of foster carers to provide placements for children who require one. We only look further afield when we have explored every possible solution to meeting the child or children's needs from our own team first. This means that our foster carers are most likely to get regular children placed with them within their preferred age range.
We are dedicated to keeping our foster carers supported and trained to be able to provide the best possible safe, nurturing care for children and young people from Solihull. 
We have an extensive, locally delivered, quality training package for the whole team - We understand that foster carers need a wide range of training opportunities and as the Local Authority we are able to put on a wide range of local training to cover different issues that may be relevant to foster carers. In Solihull we provide extensive child focused support, which means that our foster carers and social workers train together which helps share knowledge, nurture relationships and build a shared understanding of the issues and challenges inherent in fostering.
Our local team provides your support 24/7 - All our foster carers benefit from their own allocated supervising social worker, based here in Solihull. As part of our team you also have access to other related support services such as a Looked After Children nurse and educational support services.
We value foster carers experiences and provide a competitive financial package - We know that people don't foster 'for the money' but we also understand that money is an important factor in most people's lives. We pay a 'fee per child' to the fostering household for each child in placement alongside an 'allowance' for each child's needs.
We are a community - Our foster carers are a crucial part of our team. We host annual celebration and awards events throughout the year for our foster carer and the young people they support. All of these events recognise and celebrate the whole 'fostering family' including other children in the household, supportive relatives and the social work teams.
How do I transfer to Solihull Council?
Step One: Ring Fostering Duty on 0121 788 4253.
Step Two: We will visit you at home and discuss your situation.
Step Three: We will allocate a social worker to complete an assessment and follow the Fostering Network Transfer Protocol. Meanwhile we will invite you to come along to any training or meet ups that you might find useful
Step Four: We will take your report to Panel for recommendation and approval
Step Five: You are part of the team! You will be allocated your own supervising social worker.
Find out more today