Sustainability is about living in a way that meets our current needs without compromising the needs of future generations.
Greener Solihull for Success is about ensuing Solihull is leading the way; it is about celebrating our borough's successes and planning for a sustainable future by protecting the borough's environment and by embracing the low carbon economy.
Climate Change Prospectus (formerly the Green Prospectus)
The roadmap that we are using to guide this work is the Climate Change Prospectus, which sets out the borough's goals and how it will achieve them. The roadmap is annually reviewed and updated, with achieved actions dropping off and new/emerging issues replacing them.
Its name has been changed this year to highlight the Council's commitment to tackling climate change, a commitment which is further expressed in the Climate Change – Statement of Intent which was unanimously approved by Full Council on the 8 October 2019. The full statement can be read here.
Progress on the actions are reported six monthly:
Further details on actions and best practice in delivering the themes can be seen in the 2017/18 Theme Report and the 2016/17 Theme Reports.
The Council has a Sustainability Strategy which was published in 2012, and the Green Prospectus builds upon.
Greener Solihull for Success themes
See the below links to how the Council can help you become greener.


Greening the economy - working towards clean and green business.
Solihull for Success - support and advice for your business
Property Services Partnership - support and advice on energy and carbon management


Energy and Resources - low carbon, zero waste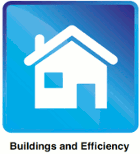 Building and Efficiency - greening our buildings
Home energy efficiency - access advice at:

Transport and Mobility - making the most of green travel choices

Natural Capital and Adaptation - working with nature for a greener borough
 Parks and Open Spaces - find out where to visit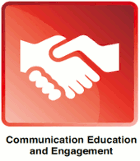 Communications, Education and Engagement - one green community working to love Solihull