To support Solihull's Transport Strategy 'Solihull Connected' we've developed a Cycling and Walking Strategy for the borough.
Cycling and walking are recognised as important components to reduce congestion, improve air quality and support better physical and mental health. Cycling and walking have the real potential to enhance the vibrancy and special character of our borough.
The Cycling and Walking Strategy presents the Council's overall approach to active travel in the borough. The strategy will set out our vision for how we will deliver cycling and walking infrastructure, how we will improve the capability and confidence of our residents to cycle and walk more often and how we will ensure new developments cater for cycling and walking. 
The Cycling and Walking Strategy is a key step in our approach to accommodate growth in travel demand on our network while maintaining Solihull's special character.
Purpose of the Cycling and Walking Strategy:
set the overall vision for cycling and walking in Solihull
set a clear standard for cycling and walking infrastructure
ensure major developments consider active travel - more sustainable approach to transport
embed cycling and walking initiatives into local policy
As part of the strategy, we have also produced a Local Cycling and Walking Infrastructure Plan (LCWIP). LCWIPs are a new Government approach to identify cycling and walking improvements required at a local level. 
The Solihull LCWIP will enable a long-term approach to develop a local cycling and walking network within the borough. The overall aim of the Solihull LCWIP will be to improve cycling and walking infrastructure across the borough over the next 10 years.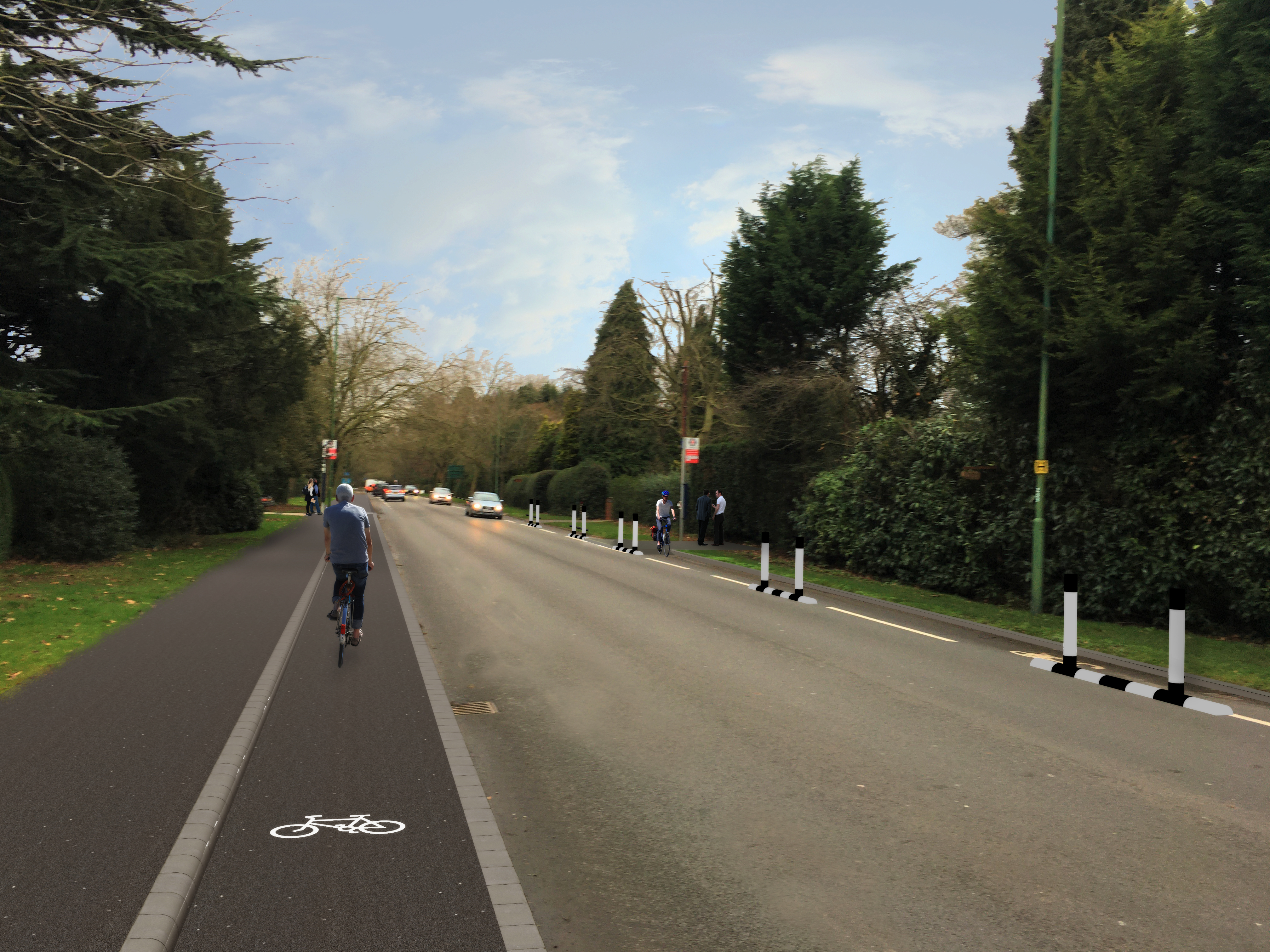 Key documents
Solihull Cycling & Walking Strategy
Solihull Cycling and Walking Infrastructure Plan
Summary of Cycling & Walking Strategy
Stay up to date