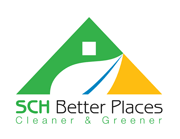 Our Pest Control service is managed by SCH Better Places.
SCH Better Places are partners of Solihull Council so deliver a service you can trust. Our Pest Control Technicians are trained to the highest industry standards.
SCH Better Places can help with:
ants
bedbugs
beetles
cockroaches
cluster flies
fleas
harlequin ladybirds
mice
mites
rats
squirrels
wasps and hornets
moles, pigeons and rabbits (Quotation Service)
How much does it cost?
See our services and fees. You can pay by credit/debit card or over the phone.
How long does it take?
We aim to visit within 5 working days, although it can take longer during the summer.
Book an appointment
Call 0121 704 8000
What if I am unable to identify a pest?
For £60 we can visit your home to carry out a Pest Identification Appointment. Once the pest has been identified we will advise on the best course of action and any treatments required. Additional charges may be required once the pest is established. If we fail to identify the pest, the call out charge of £60 is not refundable.
To book an appointment for this service please call 0121 704 8000.
Commercial contracts
For a commercial quotation please contact SCH Better Places.
Quotation Service
SCH Better Places can now provide tailored quotations for the removal of:
For more information about this service call 0121 779 8900.
We do not deal with:
badgers
bats
bees
foxes
psocids (booklice)
starlings