Improving the energy efficiency of your home helps reduce damaging carbon emissions and saves you money by cutting your energy bills.
Solihull Energy Switch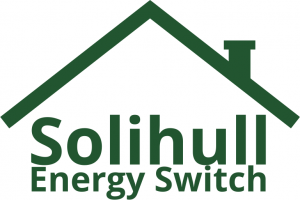 Solihull Energy Switch is a scheme to help residents of Solihull find cheaper gas and electricity.
Since October 2015 we've launched 13 collective switching schemes which have helped over 7,200 households in Solihull switch supplier, saving a total of over £2 million!
To register, all you have to do is have a recent energy bill to hand.
Register with Solihull Energy Switch
Once you have registered you will receive an email or letter detailing your new energy offer and your estimated annual saving.
You can then decide whether to switch. There are no obligations and it's completely free.
Let Solihull Council do the hard work for you, you've got nothing to lose by registering your details and you may end up having some extra cash in your pocket.
Saving energy
There are many simple measures you can take to save energy, such as:
Switching off lights and equipment (not leaving them on standby)
Using energy saving light bulbs
Turning down the heating and wearing extra clothing
Only heating the rooms you use and closing doors between rooms
Other measures are more expensive but can save you money in the long term. They may include:
Installing insulation
Draught proofing
Double glazing
Condensing boilers
Flexible heating controls
Renewable energy technologies like solar PV and hot water systems
For free independent advice about saving energy in the home please contact Act on Energy.