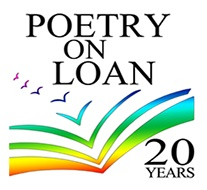 Poetry on Loan promotes contemporary poetry through public libraries in the West Midlands and has commissioned local poets to write new, topical poems perfect for these uncertain times.
To see these poems performed go to the Poetry On Loan website.
Postcard Poets
The Core Library, Solihull on Tuesday 18th October, 2pm
Jane Seabourne, Jeff Phelps and Charlie Staunton, three poets drawn from the elite Poetry on Loan poetry postcard pack – guaranteed aces with poetry tricks up their sleeves to surprise and delight.
Come along to the event and pick up your own pack of poetry postcards!
Book via Solihull Libraries Events page