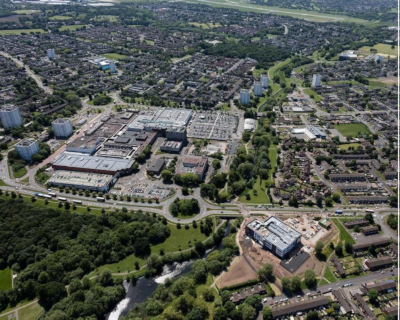 Solihull Council is developing a long term plan to ensure that Chelmsley Wood Town Centre continues to thrive and serve the needs of the local community as we witness the role of town centres changing locally and nationally.
A team of masterplanners, transport consultants, retail and property experts will be working on a new masterplan for the Northwest quarter of the town centre that is ambitious and deliverable, and responds to the challenges and opportunities facing the town centre. We want to deliver a phased plan of improvements which could transform the town centre over the coming years.
 
A public consultation was undertaken (Feb – March 2022) to start seeking views on our emerging masterplan for Chelmsley Wood town centre.
A set of display boards were produced for the consultation which set out proposals for features that could be included in future development, such as new residential use, improved community facilities and a new food retailer. They also present ideas for delivering new attractive public realm and better connections with the existing town centre and surrounding neighbourhoods, incorporating key feedback from last year's Chelmsley Wood town centre visitor survey.
View the Consultation Boards