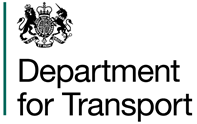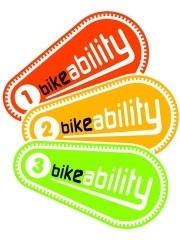 Cycling is a life skill and learning to ride a bike is a rite of passage.
Our training is based on the government's National Standard for cycle and instructor training. It prepares people to cycle everywhere cycling is permitted, and contributes to delivering the transport, environmental, health and economic benefits that more people cycling promises.
Adult Cycle Training
We offer a range of adult courses to get you cycling and to enjoy all the benefits riding a bike has to offer. So, whether you're a new rider, want to build your confidence on the road or learn how to navigate complex road junctions, we have a course for you. We are now offering electric bike training!
Family Training
Bikeability Family is a new part funded training package to help people living in the same household to cycle together. The training will enable families to plan enjoyable group rides, switch from driving to cycling the school run, help other family members to develop their cycling skills and grow their confidence.
Sessions are for up to 6 people and you will need to have a cycle of your own.
E-bikes
An e-bike can help you ride a route that otherwise you wouldn't currently be able to accomplish under your own steam or for those cycling to work, they are a valuable purchase. The motor assistance allows you to arrive on time but a bit less sweaty than you would if you arrived on a non-motored bike.
To register your interest in Cycle Training with one of our instructors please use the following link:
Bikeability Training for Schools and other groups
The following funded modules are available to our schools and other groups of children, to find out more or book a course please email bikeability@solihull.gov.uk or visit the Bikeability website www.bikeability.org.uk for more information.
Balance
Develops those crucial early cycle handling and awareness skills in 4-5 year olds using games on balance bikes.
Learn to Ride
For riders who can balance, this module is designed for anyone who has yet to master pedalling and is aimed at children and young people attending full time education.
Bikeability Level 1 - Primary School
The Bikeability Level 1 course aims to develop mastery in cycle handling in an off-road environment and prepare riders for cycling on the road. Riders must be able to cycle (i.e. pedal and glide) to participate in Bikeability Level 1.
Bikeability Level 2 - Primary School
The Bikeability Level 2 course aims to develop riders' skills and confidence for cycling on single-lane roads and simple junctions with mostly moderate motor traffic flows (where riders encounter vehicles with progressively greater frequency in each module), and prepares riders for cycling on more complex, often busier or faster roads and junctions. Riders must have fully demonstrated Bikeability Level 1 National Standard assessment criteria before they start Bikeability Level 2 training.
NB . Level 1 & Level 2 are usually delivered in succession in year 5 or 6.
Bikeability Level 3 - Secondary School
The Bikeability Level 3 course aims to develop riders' skills and confidence so they can ride in diverse road environments, including complex, often busy roads and junctions, sometimes with speed limits above 30 mph. Successful demonstration of National Standard assessment criteria in Bikeability Level 2 is a prerequisite for participation in Bikeability Level 3.
Holiday Courses
Our popular Bikeability school holiday courses are available for children and young people who live in Solihull, to view courses on offer please follow the below link:
https://solihull.cycleready.co.uk/publicbooking
Adapted Cycling
Solihull Wheels for All cycling sessions are held at Tudor Grange Leisure Centre. They provide inclusive cycling for all - including enabling people with a disability or restricted mobility to experience the thrill and fun of wheeled recreation. Visit their website at Solihull Wheels for All - SWFA | Home
British Cycling - Let's Ride
You can join free led rides in Solihull organised by British Cycling's volunteers via the Let's Ride website. The rides on offer cater for all different levels of fitness and abilities but are particularly suitable to those starting out or returning to cycling. 
Guided Rides are suitable for all - the aim is to get the whole family out on their bikes and having fun together.
West Midlands Cycle Hire
Cycle hire is now available across the West Midlands. Find bikes in Birmingham, Coventry, Sandwell, Stourbridge, Solihull, Sutton Coldfield, Walsall and Wolverhampton. Bikes are available 24/7. With docking stations at major bus, metro and train stations, visitor attractions and city or town centres. For more information visit www.wmcyclehire.co.uk