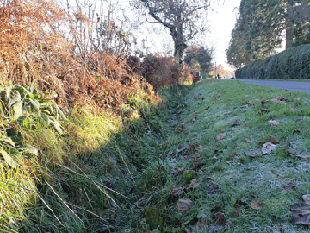 You may require consent if you are planning to carry out works that will affect an ordinary watercourse.
When you must contact Solihull Council
You will need consent from Solihull Council, as the Lead Local Flood Authority, to ensure that the proposed works do not increase the risk of flooding and do not adversely affect the environment. In deciding whether or not to apply for consent, you must consider how the proposed works will affect the flow of the watercourse.
You can check the list of consentable activities.
To apply for watercourse consent from Solihull Council, fill out the application form using the guidance notes provided and return to us by email or by post, including any supporting documents.
When you must contact the Environment Agency
If the works involve any of the below, the Environment Agency should be contacted on 03708 506 506:
Impounding (holding back a watercourse)
Abstracting (removing) water
Fish or fisheries
Disposing of waste material
Water quality
Any of the above impacting Environment Agency's main river within 8 meters of the top of the bank
When you must contact Natural England
If the works include any of the following, you are advised to contact Natural England and should include a copy of their response as part of your application. If required, you are responsible for obtaining the appropriate consents and/or permissions from Natural England.
Site of Special Scientific Interest
Ramsar designation
Special Protection Area (SPA)
Special Area of Conservation (SAC)