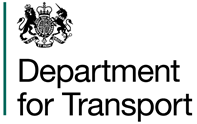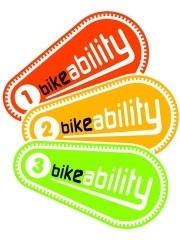 Cycling is a life skill and learning to ride a bike is a rite of passage.
Bikeability is based on the government's National Standard for cycle and instructor training. It prepares people to cycle everywhere cycling is permitted, and contributes to delivering the transport, environmental, health and economic benefits that more people cycling promises. Below is a link to the Bikeability Trusts promotional video.
Cycle More and Have Fun! - YouTube
Solihull Council offer a range of Bikeability modules to the National Standard, we are part funded by the Department of Transport via the Bikeability Trust. Bikeability is an inclusive programme, and we will ensure that reasonable adjustments are made so everyone can participate.
The following modules are available to our schools and other uniformed groups, to find out more please email: bikeability@solihull.gov.uk
Balance
Develops those crucial early cycle handling and awareness skills in 4-5 year olds using games on balance bikes.
Learn to Ride
For riders who can balance, this module is designed for anyone who has yet to master pedalling and is aimed at children and young people attending full time education.
Bikeability Level 1 - Primary School
The Bikeability Level 1 course aims to develop mastery in cycle handling in an off-road environment and prepare riders for cycling on the road. Riders must be able to cycle (i.e. pedal and glide) to participate in Bikeability Level 1.
Bikeability Level 2 - Primary School
The Bikeability Level 2 course aims to develop riders' skills and confidence for cycling on single-lane roads and simple junctions with mostly moderate motor traffic flows (where riders encounter vehicles with progressively greater frequency in each module), and prepares riders for cycling on more complex, often busier or faster roads and junctions. Riders must have fully demonstrated Bikeability Level 1 National Standard assessment criteria before they start Bikeability Level 2 training.
NB . Level 1 & Level 2 are usually delivered in succession in year 5 or 6.
Bikeability Level 3 - Secondary School
The Bikeability Level 3 course aims to develop riders' skills and confidence so they can ride in diverse road environments, including complex, often busy roads and junctions, sometimes with speed limits above 30 mph. Successful demonstration of National Standard assessment criteria in Bikeability Level 2 is a prerequisite for participation in Bikeability Level 3.
Bikeability Plus
Additional Bikeability Plus sessions are available but maybe chargeable to find out more please email: bikeability@solihull.gov.uk
Fix
For children to Learn basic bike maintenance including puncture repair. Children learn how to keep their cycles up and running safely long term, so they can always ride.
Ride
A series of short pre-planned led rides on low-traffic and/or car-free routes. This course will build confidence in novice riders, embeds learning from Bikeability training and inspires exploration of neighbourhood by cycle.
Transition
Provides children who are transitioning from primary school to secondary school the opportunity to think about active travel choices and the experience of a typical journey that they can make to their next school by cycle. Riders plan a route from primary school to their new secondary school and cycle this route as a group, led by instructors.
Family
Family provides a tailored training package to help people living in the same household cycle together. It begins with online self-assessment and preparation before off-road cycle training commences. This is followed by on-road cycle training and post-training self-assessment and mentoring. By the end of the module, at least one adult householder should have demonstrated National Standard assessment criteria at least to Bikeability Level 2. They should be able to plan enjoyable group rides and help others develop their cycling skills and confidence.
Promotion
'Have a go' sessions for anyone in your community with an emphasis on fun, not teaching. Novice riders are encouraged to try cycling, discover new cycles and ride more.
Adult Training
A course which is designed to meet the riders specific training needs. Riders should complete an online self assessment form upon which their bespoke training session is based. At the end of the session riders should be more confident to ride a cycle for their intended purpose, and have met their individual goals for the session.
To discuss your requirements please contact us at bikeability@solihull.gov.uk or for more information on Bikeability please have a look at the website bikeablity.org.uk