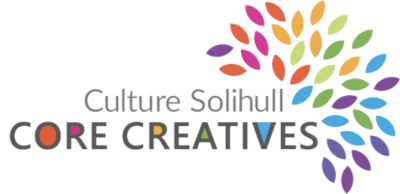 Core Creative is based on the first floor of The Core in central Solihull and is open to who live, work or study in the borough.
The space has been designed with local creatives and it's set up and support packages aim help local creatives grow and develop their practice by supporting collaboration, experimentation and business growth.
What's on offer:
meeting and collaboration spaces
agile desk space to pre-book or drop in
project support and advocacy
free training tailed for creative and cultural professionals
business to business support
exposure to new audiences
Join Core Creatives
Membership is free and includes a Solihull BID card.
Book a desk or meeting room
Becoming a member gives you access to a suite of desks and meeting room, including access to digital technology.
Contact us
To find out more email us at culture@solihull.gov.uk.