The Holiday Activities and Food (HAF) programme offers a healthy meal and enriching activities for children whose family meet certain eligibility criteria. These are free of cost to the parent/carer of eligible children.
Easter activities 2022
School holidays can be a difficult time for some families because of increased costs such as food and childcare.
HAF activities are available for school age children from Reception to year 11 who are in full-time education and receive benefits-related free school meals.
What is available for my child in Solihull?
During the 2022 Easter school holidays there are free places available for eligible children at a range of activity and childcare providers.
The following document gives you information about the activity and childcare schemes that are able to offer places to eligible children.
How do I book a place for my child?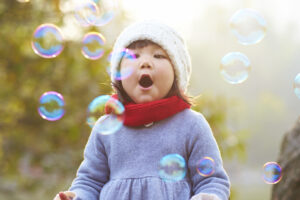 The HAF document above gives details of the activities and childcare providers with places available for eligible children in Solihull. To book a place you must:
contact them directly using their contact details in the HAF Easter booklet
contact your chosen activity provider directly
check they have a HAF funded place available
send the provider proof that your child is eligible for benefits-related free school meals by showing them a copy of the letter you should have received from us
if you have not received your letter please firstly double check your inbox and junk folders then email familyinfo@solihull.gov.uk stating your name, you child's name and you postal address to request a new letter
For more information on the HAF programme visit our HAF Provider webpage.
Stay up to date
Throughout the Easter school holidays we will do our very best to update you with further details of activities, events and holiday schemes as information becomes available. Therefore, do keep checking our webpage on a regular basis for all the latest details.
Useful Links
Support for you
If you are experiencing hardship you can access information on the support available via our Here2help pages. Or you can apply online for an eligibility check for free school meals.
Childcare in Solihull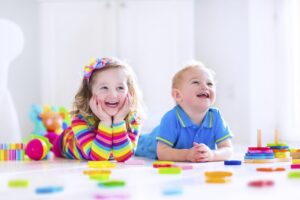 You can view information on Ofsted registered childcare providers that are offering free HAF sessions on the full list of HAF providers above. If you wish to access an Ofsted registered childcare provider that does not offer HAF, you can view information on these childcare providers by visiting our online directory. 
Please note that these childcare providers do not offer free sessions unless specified so you would need to pay for any care you book. For information on help with childcare costs please visit the Government's childcare choices website. 
Our Solihull Family Service Directory lists information all year round on Ofsted registered childcare providers, activities and support services for families.
For more information on choosing childcare and accessing an early education funded place for your 2, 3 or 4 year old including how to access 30 hours childcare visit our Family Information Service webpage.
If you require any further information or support please contact the Family Information Service on 0800 389 8667 or email familyinfo@solihull.gov.uk. 
Stay Informed about HAF
Sign up to our Stay Connected email list for information on all future HAF activities. You will need to add your email address and then scroll down to the education section and choose HAF Activities and Food Programme from the list.