This page provides guidance and resources for providers of our Holiday Activities and Food (HAF) Programme.
'Golden Nuggets' for providers.

Golden Nuggets are a 'menu' of free, additional activities that providers are encouraged to include in their provision to give access to more activities and learning experiences for children on the programme. We would encourage providers to access at least one of the opportunities.
The HAF Programme
As the activities are voluntary we do not expect  all eligible children will participate. We encourage providers to make your holiday clubs available to any children not eligible for Free School Meals (FSM), who can pay to attend.
Your aim should be to support children, young people and families to:
Eat more healthily
Be more active
Take part in engaging and enriching activities
Be safe and not isolated
Have greater knowledge of health and nutrition
Be more engaged with school and other services
Funding can only be used for eligible FSM children, and activities and meals should be free for those who are eligible.
For further information please read our Frequently Asked Questions or email HAFSolihull@solihull.gov.uk.
Essential Information for Providers
As a Solihull HAF provider, we have set out some guidance and standards to support you with delivery of this programme.
Heatwave warnings
In case of red extreme heat warning please refer to the DfE Emergency Planning Guidance and carry out risk assessments in line with government guidance on looking after children and young people, as well as those in early years settings during heatwaves.
This includes:
the use of ventilation
keeping children and young people hydrated
avoiding vigorous physical activity
encouraging children and young people to wear loose, light coloured clothing and sunhats with wide brims
using sunscreen
providing plenty of water.  
Children, young people and adults with complex medical needs and chronic conditions are potentially at a higher risk during periods of extreme heat. Settings are advised to consider actions recommended in Chapter 3 of the Heatwave Plan For England which are based on the best evidence and practice available currently and are not intended to be prescriptive. Settings should carry out risk assessments and amend and adapt procedures in a way which is appropriate for the individual medical needs of the children, young people, and adults.
Food Standards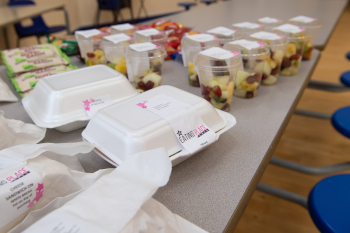 Taken from the National School Food Standards for England, The Holiday Activity and Food standards are to ensure the food provided to participants attending holiday activities is nutritious and of high quality. We aim to promote good nutritional health in all participants, protect those who are nutritionally vulnerable and to promote good eating behaviours to all.
Providing enriching activities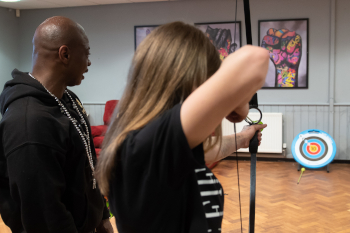 Our Nutrition and Play booklet will provide fun activities and ideas about physical activity and nutrition for all of the family.
Sport England has teamed up with the Youth Sport Trust to develop a new online resource that will help more children be physically active. The new, free Active Recovery hub hosts hundreds of practical ideas to get children moving throughout the day. You are able to search for activities by age and the time of day they want to get active.
The activities are provided by sports organisations and there are a diverse range of inclusive activities to choose from. The new hub provides the ideal platform to get all young people more active and will provide valuable support for providers planning their summer HAF programme.
Safeguarding
As a person who works (paid or unpaid) with children and young people, you have a duty to refer any concerns you may have regarding the welfare of a child or young person in accordance with Solihull LSCP Multi-agency Procedures.

You must refer your concerns to Solihull Children's Social Work Services using the multi-agency referral form below and if you are concerned about the immediate safety of a child or young person you should contact the Police on 999
The safeguarding contacts will provide useful information and signposting to support with reporting a concern.
Safeguarding resources
We would like to share with you the following resources for safeguarding:
Marketing and Promotion
Our promotional information provides you, as one of our authorised providers, details of how to promote your activity offer and how Solihull Council will communicate the programme to parents/carers of eligible children.
To raise the profile of the programme running in Solihull, we would encourage you to use the hashtag #SolihullHAF and #HAF2022 in any social media posts.
Please use both the HAF and Department for Education (DfE) logos on all your promotional material. If a logo cannot be used on promotional activity such as in press releases, then please acknowledge the source of funding with reference to the DfE and Solihull Council:
Data Protection and GDPR
The UK General Data Protection Regulations will define you as a 'controller' for the personal information you collect and process. You are responsible for its use and must safeguard it.
The following guidance can help you understand your data protection responsibilities:
Solihull Metropolitan Borough Council have asked you to collect the following personal data as part of the HAF monitoring form:
child's name
date of birth
school and home address
postcode.
When collecting personal information, you must explain how you will use the information, whom you may pass it to and why. This is often achieved by including a statement on forms and is referred to as a Privacy Notice.
We have provided the following Privacy Notice to support the collection of this information.
Data Monitoring
We will expect providers to complete a report after each holiday period.
For Easter provision, you must return the data monitoring form by Tuesday 3 May 2022. The form has been sent to you by email.
The completed monitoring form should be returned as secure attachment.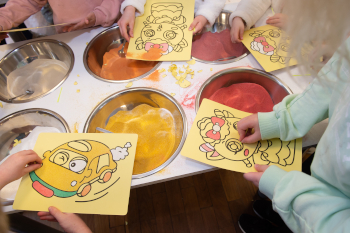 Video sessions for HAF providers
The following links are available to all new and existing HAF providers, please select the recording to navigate to the video. The sessions are run by Childcare Works and are aimed towards provision for young people by VCSE organisations:
Nutrition and health
As part of the Holiday Activity and Food Programme you are committed to providing education around healthy eating and nutrition. Our guide for organisations is designed to provide a variety of resources to support you.
Lesson plans
The following documents can help you plan your meals and activities. 
Eat Well
Mindfulness
Recipe ideas
Keep fit
Strive for 5
Mental health support for young people
The Kooth team provide free, safe and anonymous online support and counselling.
Young people can still access Kooth's services over the summer holidays.
Young carers/young adult carers (YCYAC)
Carers Trust Solihull are a charity that provides free help and support for unpaid carers of all ages.
To contact the Carers Trust Solihull Young Carers Team:
You can find out more out support available for young carers/young adult carers (YCYAC) services by downloading a leaflet:
Mental health support for young people
The Kooth team provide online sessions aimed at helping young people with their mental health.