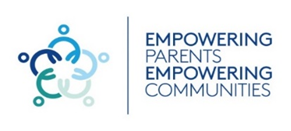 For parents and carers of children aged 2 to 16 years.
The Being a Parent parenting groups are led by trained parent volunteers and aim to help you to:
taking care of ourselves
feelings
play
valuing my child
understanding children's behaviour
boundaries and discipline strategies
listening and improving communication
coping with stress and anger
knowing where to get support
A supportive group where parents and carers of children aged 0 to 16 years can meet in a familiar and friendly environment without their children, the sessions run for either 90 minutes via Microsoft Teams, or 2 hours when face to face.
The groups take place on a rolling basis during each academic term, running weekly for 8 weeks, giving parents the opportunity to support one another and share knowledge and experiences with the help of tried and tested resources from the 'Empowering Parents, Empowering Communities' programme.
The group is led by two trained parents, who have a wide range of experience in working with children and families.
Funding for childcare may be available for children requiring care whilst you attend the group.
To find out what groups are scheduled, please contact the parenting team via bsmhft.parenting@nhs.net providing your name and address.
What parents think of the groups