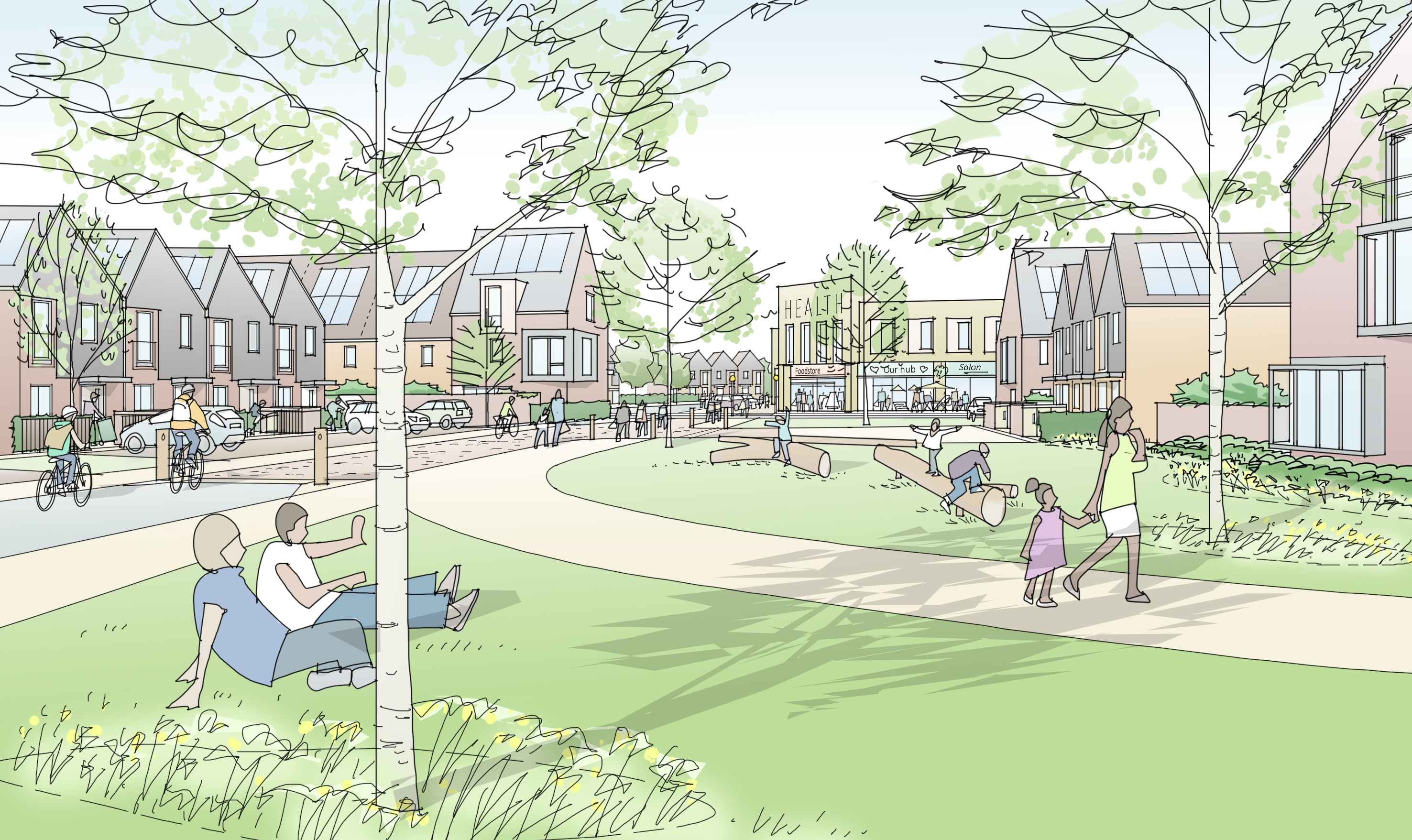 The redevelopment of Kingshurst is a once in a generation opportunity to create a high quality, community focussed centre at the heart of this important Solihull neighbourhood.
As the third local centre to be regenerated in North Solihull, Kingshurst will build on the success of previous schemes at Chelmund's Cross and Smith's Wood. The redeveloped centre will help ensure that Kingshurst becomes a sustainable, well integrated community with enhanced potential to benefit from its close proximity to the economic opportunities at the airport, NEC and the rest of the UK Central Hub.
Kingshurst Village Centre has considerable scope to be redesigned to a high standard so that it offers a range of local services and plays a strong role in building further social capital and local pride.
Based on the current illustrative Masterplan the new village centre could contain:
› Up to 86 new homes
› An improved road layout linking the village centre to the surrounding area
› Additional open green space and high quality pedestrian links from Kingshurst Park
› A large anchor convenience store along with six smaller retail units
› A new GP surgery, pharmacy, dentist and community space
With outline planning permission now secured, the scheme is gathering momentum. A full business case for taking this scheme forward is currently being developed.
You can view the Outline Planning Application here.