We subscribe to major online information resources so that you can use them free of charge, at home, at work or in the library, at any time of day or night. All you need is your library card number. If you are not a member, then find out how to join. 
All Solihull libraries have free wifi, you don't need a library card to use it, and there is no time limit. All the information resources listed below (except Which) are available on your own laptop or tablet through Solihull Libraries wifi.
Please note the resources are frequently updated, so if you are using an older Internet browser it may not support the resource you are interested in. Usually a message will appear on the resource when you log into it.
If this happens, update your browser or try an alternative one.  You can find out more about updating or changing your browser at GOV.UK.
Available in the library or from your own computer or tablet
Available in libraries only
All the resources below (except Which) are available on your own laptop or tablet through Solihull Libraries' wifi.
Newsbank Global Edition

This archive of world newspapers, including most UK national papers and also local papers such as the Birmingham Mail and Sunday Mercury. In addition current issues of many papers including most UK ones are available as they are published in full image form – this includes the Times and Sunday Times which are not available on our enewspapers service PressReader. You can also explore diverse perspectives and stay informed on local, national and global topics, people and events by searching sources across more than 200 countries.
To access Newsbank select this link.
Medici.tv
The world's premier resource for classical music programming, live events from the world's most prestigious halls, plus thousands of concerts, operas, ballets, documentaries, masterclasses and more available as Video on Demand.
To access Medici.tv select this link and enter your library card number.
Life in Great Britain

Life in Great Britain is an online study resource for candidates preparing for the Life in the UK Test or British citizenship test. The service includes an online version of the latest official study materials licensed from the Home Office, the people who write the handbook, plus hundreds of practice test questions in the same format as the official test.
To access Life in Great Britain enter your library card number with SLP in capital letters and without spaces.
Oxford Dictionary of Family Names
This huge dictionary is the ultimate reference work on family names of the UK, covering 45,000 English, Scottish, Welsh, Irish, Cornish, and immigrant surnames.
It includes every surname that currently has more than 100 bearers, and those that had more than 20 bearers in the 1881 census.
Each entry contains lists of variant spellings of the name, an explanation of its origins (including the etymology), lists of early bearers and maps showing the distribution of the surname in the 1881 Census.
To access Oxford Dictionary of Family Names enter your library card number with SLP in capital letters and without spaces.
Oxford Dictionary of National Biography

Over 60,000 biographies, 72 million words, 11,000 portraits of significant, influential or notorious figures who shaped British history, from David Bowie to Boadicea
Access the Oxford Dictionary of National Biography with your library card
Oxford English Dictionary (OED)

The OED is the world's most authoritative guide to the meaning, history and pronunciation of more than half a million words, tracing their usage through 2.5 million quotations. Now with features including timelines, the Historical Thesaurus of the OED, and more search options. 
Access the Oxford English Dictionary.
Oxford Bibliographies

Free access to research guides on Victorian Literature and British and Irish Literature.
Access Oxford Bibliographies.
Theory Test Pro

Theory Test Pro is a highly realistic online simulation of the UK's driving theory test, for cars, motorcycles, large goods vehicles, and passenger carrying vehicles. It contains the entire official test question bank, hazard perception video clips and an online version of the Highway Code. All this material is licensed from the Driving Standards Agency (DSA), the people who set the tests.
When you first use Theory Test Pro, you will need to register with your name, email address and password. This information allows Theory Test Pro to save your test scores so you can follow your progress as you practice for the test. There is no charge to access Theory Test Pro.
To access Theory Test Pro enter your library card number with SLP in capital letters and without spaces.
UK Press Online


This online archive provides copies of the Daily Mirror from 1903 to date, the Daily Express from 1900 to date, and also contains a collection of World War 2 papers, including the Yorkshire Post, Daily Worker and the Blackshirt, an excellent source for research.
A fix is now in place to enable UK Press Online to be used with Chrome and Firefox browsers as well as Microsoft Edge and Internet Explorer 11 which had been affected by recent browser changes.
Apologies for any inconvenience.
Access UK Press Online.
Very Short Introductions

10 online books, clear and readable introductions to Twentieth Century Britain, British Politics, Drugs, Contemporary Art, History, Management, Mathematics, Nutrition, The Earth, and Planets.
Access Very Short Introductions.
Available in libraries only
Access to Research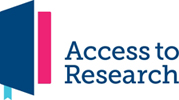 Available now, free online access to over 10 million articles and conference proceedings, many with full  text, from over 8,800 journals, including Health and Biological Sciences, Engineering and many more subjects from major publishers. Only available for access within libraries.
Ancestry Library Edition

Free access from all library PCs to one of the most useful websites for UK and International resources to help you trace your family tree.
Ancestry includes: census returns 1841-1911 for England, Wales, Scotland, the Channel Islands and the Isle of Man; indexes to births, marriages and deaths in England & Wales 1837-2005; First World War service records, pension records and medal rolls; lists of ships' passengers arriving in the UK 1890-1960; indexes to wills 1861-1941.
The British Newspaper Archive
The British Newspaper Archive is a collection of millions of pages from hundreds of British newspapers from the 1700s to the 1970s.
There are local papers from all parts of the country available in full text, and thousands of new pages are being added each week at the British Library.
National titles include the Illustrated London News, and many suffragette titles.
For this area, the Birmingham Daily Post, Birmingham Mail, Aris's Birmingham Gazette, Coventry Telegraph and Warwick & Warwickshire Advertiser are available.
Find My Past

Free access from PCs in all Solihull Libraries to records including: 1911 census for England & Wales; overseas indexes to births, marriages and deaths 1961-1994; lists of ships' passengers leaving the UK 1890-1960.
Our community edition of Find My Past does not include access to the 'Living Relatives' records.
The Genealogist
The Genealogist is a specialist family history site, which has unique records not available on Ancestry or Find My Past. The unique records include tithe maps, some occupational records and many non-conformist registers.
Business resources
Visit our Business resources page for more information. 
Which?

You can access the Which? website as well as a two-year archive of reports, the site contains up to the minute buying guides. Available to use on computers at every library, just ask staff for assistance. 
Which? are a consumer rights group who have been offering independent advice and campaigning on behalf of consumers for more than 50 years.