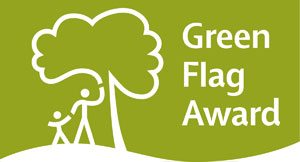 A Green Flag Park located in Kingshurst, Babbs Mill Local Nature Reserve (LNR) offers a varied and wild landscape, family play area and many other great facilities.
A to Z of parks in Solihull
Our A to Z of parks in Solihull provides you with all you need to know about our parks and open spaces.
Babbs Mill Park - the essentials
A wonderful space for friends and family to gather and have fun, Babbs Mill Park is packed with fun things to do, with:
a basketball court
fishing (licence required)
football pitch
free car parking
lake and river
park events
play area including swings, slide, seesaw and a mini roller coaster
walking trails
To book a football pitch at Babbs Mill, our form is easy to complete.
You can also apply to hold your event at Babbs Mill park.
Babbs Mill Park - accessibility
Offering a great outdoor space for everyone in the borough, there is:
a complete AccessAble guide for Babbs Mill Park
a number of local bus routes stopping near the park
Lea Hall and Marston Green train stations just a short walk away
free parking available off Fordbridge Road
There are also two excellent Babbs Mill walking trails organised with Solihull Active to help you get fit.
Babbs Mill Park - address and opening times
Babbs Mill Local Nature Reserve
Fordbridge Road
Kingshurst
B37 6LN
Monday to Sunday 24 hours
Car Parks open from 8.00am
Summer Car Parks (April - September) closing between 8.00pm and 9.00pm
Winter Car Parks (October - March) closing between 4.00pm and 5.00pm
Babbs Mill Park - playground
The park has a fantastic play space which is ideal for family fun. Refurbished as part of the Playbuilder project, it boasts some of the latest games and equipment for kids of all ages, with:
ability whirl carousel
bird springer
dog springer
junior swings
toddler swings
sling shot swing
mini roller coaster
rock spinner
rotating beam
seesaw
slide
talking flowers
turnstile
toddler multi play
Babbs Mill LNR - skate park
For older kids seeking a touch of speed and trickery, the skate park boasts:
a fun box
curved grind rail
straight grind rail
low curved ramp
low flat ramp
low quarter pipe
Babbs Mill Park - a little more information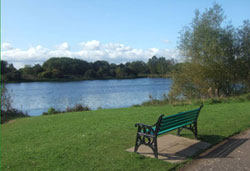 Babbs Mill Park was created in 1977 to commemorate the Silver Jubilee of HM Queen Elizabeth II. A haven for wildlife, it was recognised as a Local Nature Reserve in 2002.
Complete with lake, the meandering River Cole, wildflower grasslands and woodland, Babbs Mill LNR is a wonderful space for us all to get in touch with nature. A natural habitat for owls and a protected area for bats, it is a diverse habitat well deserving of its Local Nature Reserve status.
Host to a number of Park Events through the year too, it is a great space for the whole community.
For even more outdoor fun, Yorks Wood Local Nature Reserve is close by too.