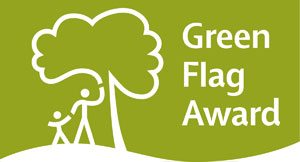 Nestled on the edge of Solihull, Elmdon Nature Park is a wonderful Green Flag Park and Local Nature Reserve. Ideal for families, it offers fun, relaxation and adventure amongst the wide open spaces.
Elmdon Park - the essentials
With a fully equipped play and sports area, which includes swings and roundabout, the park has a great deal for you to enjoy, with:
free car parking
football pitch
lake
tennis courts
walking trails
To book a football pitch at Elmdon Park, our form is easy to complete.
You can apply to hold your event at Elmdon Park.
Elmdon Nature Park - accessibility
The park is also open for everyone to enjoy, with:
a complete AccessAble guide for Elmdon Nature Park
for bus routes near the park visit National Express West Midlands:
Olton train station being near by
free parking off Tanhouse Farm Road and Damson Parkway
There are also two Elmdon Nature Park walking trails organised by Solihull Active.
Elmdon Park - addresses and opening times
Elmdon Nature park
Tanhouse Farm Road
B92 9EY
Damson Parkway
B91 2PP
Monday to Sunday 24 hours
Car Parks open from 8.00am
Summer Car Parks (April - September) closing between 8.00pm and 9.00pm
Winter Car Parks (October - March) closing between 4.00pm and 5.00pm
Elmdon Park - playground and sports area
The park also has a great play area with:
arched climber
horizontal bars
junior multi play
toddler multi play
junior swings
toddler swings
junior slide
livewire panel
rower
spinner
spring seat
toadstool seats
toddler roundabout
wall bars
Book a tennis court
We have recently partnered with the Lawn Tennis Association to increase access and opportunities for everyone to use our tennis courts.
Our courts are free to hire, you just need to book your slot.
Elmdon Park - outdoor gym equipment
For those who are looking to keep-fit, why not exercise outdoors? Elmdon Park is outfitted with the following gym equipment provided by Proludic Sport:
rower
armrests
horizontal bars
Elmdon Park - a little more information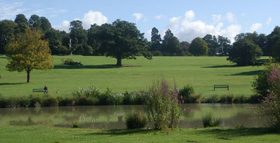 Adding a touch of the countryside to its urban setting, this once derelict site now offers a uniquely hilly landscape providing excellent views across the region.
Managed by the Warwickshire Wildlife Trust, the Local Nature Reserve which sits on the remains of a walled garden is wonderful to explore.
The parks heritage trail takes in the captivating history of St Nicolas' Church and Elmdon Hall.