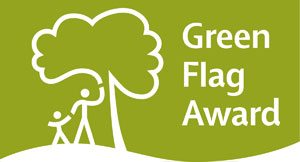 Nestled on the southern edge of the borough this park has a tranquil setting alongside the River Cole, with a well-equipped play area this makes it the perfect location for a family picnic or peaceful amble.
Green Lane Park - the essentials
Complete with an excellent playground, the park also offers:
Free car parking
Peaceful walk alongside the River Cole
Wildflower meadows
You can apply to hold your event at Green Lane Park.
Accessibility
Getting out into the open is easy for everyone here, with:
Local buses 49 and 863 all stop near the park
Shirley Train Station is just a short walk away: Haslucks Green Road, Shirley, West Midlands, B90 2NE
Addresses and opening times
Green Lane
Shirley
B90 1AP
Open Monday to Sunday 24 hours
Car Parks open from 8.00am
Summer Car Parks (April - September) closing between 8.00pm and 9.00pm
Winter Car Parks (October - March) closing between 4.00pm and 5.00pm
Green Lane Park Playground
Green Lane Park has an ideal play space, which has:
Swing bays with 2 x cradle seats and 2 x junior flat seats
Slide
Seesaw
Junior multi-play with slide
Spring seat
Pedal roundabout
Low rotator
Rotating balance beam
Single point tyre swing
Seating
Teenage shelter and seating
More information
Green Lane Park In 2020 the local community formed a Friends of Green Lane Park group which looks to actively raise funds for the park and help to continue improving facilities for the enjoyment of all.
To find out more about Friends of Green Lane Park visit their Facebook page