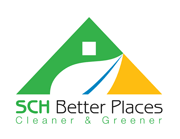 Our graffiti removal service is provided by SCH Better Places.
Graffiti we can move
We will only remove graffiti from council owned land or property.
Hazardous or offensive graffiti is removed within 2 working days. All other graffiti will be removed within 20 working days.
Graffiti we cannot move
We cannot remove graffiti from:
Private properties and commercial premises
Any graffiti on school or private land is the responsibility of the landowner.
SCH Better Places can provide landowners with a competitive quote for removal on private land.
If you are reporting graffiti on private land but you are not the landowner or if you have witnessed graffiti taking place please call us on 0121 704 8000.