Solihull Culture works with multiple partners and artists to deliver a rich creative offer across the Borough.
Key strategic partnerships have been developed with:
Art at the Heart,
the Birmingham Rep
Solihull Music
Art at the Heart CIC is a not for profit organisation based in Solihull that works to combat inequality, support wellbeing and realise dreams through creative and cultural education. 
Their education programmes, developed through 30 years of award-winning arts education practice, deliver a subtle and complex mixture of benefits that empower young people to smash through glass ceilings. Through supporting big dreams, they encourage the youth of today to become the change makers of tomorrow. 
Programme participants reap the following benefits from making art regularly with Art at the Heart, regardless of cultural or economic background:
greater wellbeing, 
positive impact on educational achievement and progression to university
development of in-demand 21st century skills resulting in increased employability 
Art at the Heart is an Arts Award Centre and runs regular weekly term-time arts workshops at The Core as well activities during the holidays. They work in school settings as well as in the community, offering both workshops to pupils and professional development opportunities for staff. Last year they were recognised in the Solihull Civic Honours Awards for 'Making a difference to Young People'. They sit on the steering group of Solihull CEP.
Community work has included working with different community groups of all ages including refugees on arts, health and wellbeing projects.
Art at the Heart have been supported by The Core and Solihull Culture to deliver two large community engagement festivals celebrating Diwali and Holi.
We have been working with the Birmingham Rep's education department to increase the delivery of drama sessions and youth theatre provision across the Borough.
Over the summer a range of Play in a Day sessions took place across the borough and a regular youth theatre is now established at The Core.
Young people will work with a professional theatre Director from the Birmingham REP, building an ensemble and creating performance.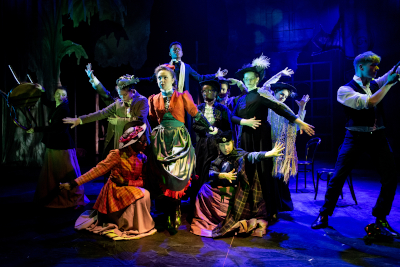 There will be opportunities to perform at the Core Theatre in the spring term and at the REP at Youth Theatre Festival alongside schools, theatre groups and companies from across the West Midlands.
The youth theatre is for ages 11-16 (Secondary school age). 
Bursary places are available to young people who live in Solihull and are in receipt of Free School Meals. 
You can find out more about joining the youth theatre.
Solihull Music is part of Solihull Council and receives funding from the Department of Education (DfE) to:
support schools and other education settings to deliver high-quality music education
support young people to develop their musical interests and talent, including into employment
support all children and young people to engage with a range of musical opportunities in and out of school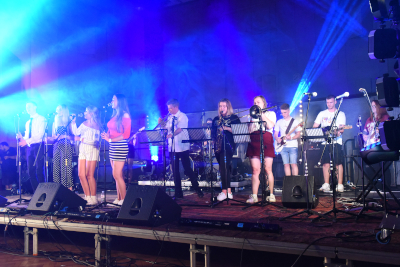 Solihull Music runs lessons, ensembles and events across the Borough.
A large programme of workshops and classes is delivered from The Core.