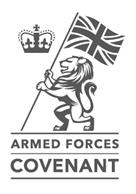 The Armed Forces Covenant is a promise from the nation to those who serve.
It says we will do all we can to ensure they are treated fairly and not disadvantaged in their day-to-day lives. This includes offering injured servicemen and women and bereaved families extra support where appropriate.
The aims of the covenant
Signed on National Armed Forces Day 2012, the Warwickshire, Coventry and Solihull Armed Forces Covenant aims to:
encourage local people and organisations to support their local armed forces community
encourage local armed forces to support their local community
promote understanding and awareness of the issues affecting our armed forces community
recognise and remember the sacrifices made by our armed forces community
encourage activities to help the armed forces community integrate into local life
The Grant scheme
Funded by the Ministry of Defence (MoD), grants are available to support projects improving local ties with the armed forces. Community groups interested in applying for up to £250,000 can:
Do you want to help support the Armed Forces Community in your area?
There are ways in which local organisations can support our Armed Forces; Regular, Reserve, ex-Armed Forces and all their families.
To find out more download the latest edition of AFC News. This highlights what has been happening across Coventry, Solihull and Warwickshire, plus details of how to access the MOD Covenant Fund. The Covenant Fund can contribute to support the integration of military and civilian communities as well as improve support to the Armed Forces community as a whole.
If you are interested in being involved please email afcc@warwickshire.gov.uk with your contact details and a brief description of how you would like to contribute.
Solihull scoops a Silver for it's support to the Armed Forces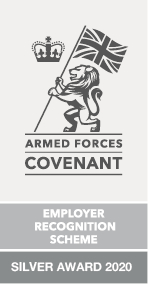 Solihull Council has been given a Silver Award by the Ministry of Defence for its support to the Armed Forces as part of the Defence Employer Recognition Scheme (ERS).
The award was given in recognition of the Council's positive measures and policies which actively support members of the Armed Forces community. The Council ensures that members of the forces community are not disadvantaged in its recruitment and selection process, that all positive polices relating to Defence personnel are internally publicised and that it's values are aligned with the Armed Forces Covenant.
Solihull Council's Cabinet Member for Stronger and Safer Communities and Armed Forces Champion for Solihull, Cllr Alison Rolf, said: "Staff at Solihull Council have worked hard to ensure that members of the Armed Forces are not disadvantaged. We will continue to develop our interventions and positive support for the Armed Forces Community."
Silver award holders must demonstrate a number of positive measures and policies in their organisations which actively support members of the Armed Forces community. This includes veterans, Reservists, Cadet Force Adult Volunteers and their families.
The silver status requires employers to ensure:
That members of the forces community are not disadvantaged in their recruitment and selection process
That all positive policies relating to Defence personnel are internally publicised
That they employ at least one individual from the Armed Forces category that their nomination emphasises
If required, that they have demonstrated support to Reservist mobilisations
That they align their values with the Armed Forces Covenant