Solihull is twinned with Cholet in France and Main-Taunus-Kreis in Germany.
Cholet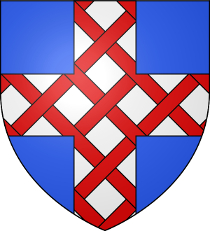 A commune of Western France, Cholet has a population of over 55,000, making it the second city of the Department of Maine-et-Loire.
Voted the most sporting city in France in 2014, Cholet is home to the SO Cholet football team and has hosted the departure of Stage 5 in the 2018 Tour de France. The town owes the rise of its prosperity to the settlement of weavers in the area and has a textile museum to conserve the traditional machines used to create the town's famous handkerchiefs.
Main-Taunus-Kreis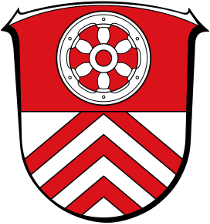 A district in the middle of Hesse, Germany and part of the Frankfurt/Rhine-Main Metropolitan Region, Main-Taunus-Kreis (MTK) has a population of over 235,000.
The Taunus mountains cover the southern part of the district, with the Main river forming the south border. MTK features one of the world's largest collections of Meissen porcelain, and the 500-year-old folk festival, the 'Hochheim Market', which happens every year in November.
Solihull Twinning Association
Solihull Twinning Association is an important aspect of Solihull's official links with Cholet and MTK. The primary aim of the Association is to promote and foster friendship and understanding between the people of Solihull and those in its twinned towns.
How it works
The President of the Association is the Mayor of Solihull. 
The Committee, elected at the AGM, organises a programme of social and fundraising events and works with its counterparts in Cholet and MTK to organise annual exchanges. 
The Exchanges Themselves
Each year a party from either France or Germany visits Solihull for a few days. Typically welcomed by the Mayor (or other senior Council representative) the visitors are hosted by some STA members and take part in visits to places of interest, both locally and in the wider Midlands area.
Similarly, once a year a number of STA members choose to travel to either Cholet or MTK to stay with host families and take part in a programme of events organised by the French or German communities.
Can I become a member?
Solihull Twinning Association actively welcomes new members. Membership is open to any individual, aged 18 or over, who supports the aims of the Association and is subject to an annual subscription.
You do not need to be able to speak French or German however many members do have an interest in languages, so there is always help available.
How can I find out more?
Contact any of the following for an informal chat:
David Carrington-Porter: 01564 779 233
Heather Clarke: 01564 702 976
Liz Thorpe: 01564 774 618
Prospective members are welcome at social events.