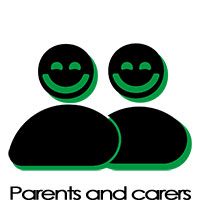 Parents and carers
School holidays can be a difficult time for some families because of increased costs such as food, clothing and childcare. So, the Solihull HAF programme is designed to support school aged children, from Reception to year 11 who are in full-time education and receive benefits-related free school meals.
If you think you might be eligible for benefits-related free school meals, but do not currently claim them, find out how to apply.
Parent and carer survey
We would really appreciate your comments and feedback if you have used any of the Solihull holiday clubs through HAF. Your feedback allow us to shape our offer and make improvements to the programme.
Children who are registered as in receipt of FSM will automatically receive an email  from Solihull Council. The email provides proof of eligibility and your child's Solihull HAF code and will be required at the point of booking or attendance of HAF programme sessions. If you have more than one child who is eligible you will receive 1 email per child with their code listed.
Contact your provider for further details.
If you have not received your email and HAF code, please firstly double check your inbox and junk folders then email hafinfo@solihull.gov.uk stating your name and your child's name to request a new email.
Sessions will be at least 4 hours and all children and young people that attend receive at least one free healthy and tasty meal during each session. We recommend your child doesn't bring their own food from home as they can enjoy a free meal and take part in learning about healthy eating.
Another important aspect of HAF is that sessions will include physical and/or enriching activities, this might be sports, dance, drama, or arts and crafts. This is a great opportunity for your child to have new experiences, make friends and learn new things.
You do not have to book all your HAF sessions with just one provider. However, we do ask that you only book a total of 4 sessions at Easter and Christmas and a maximum of 16 sessions during summer. Places are limited as this will allow more children to enjoy the fun and benefit from attending. 
When you search the online directory, you will be able to view details of the activities and childcare providers with HAF places available for eligible children in Solihull. To book a place you must:
contact your chosen activity provider directly using their contact details from the directory search
check they have a HAF funded place available
send the provider a copy of your Solihull HAF code that you should have received from us by email
If your child attends a school outside of Solihull but is still eligible to attend HAF because they are in receipt of FSM, they will be able to book places using the codes given to them.
For example:
children in Birmingham schools will receive codes directly from their school
Coventry school children can book using the code which is given to them by letter from Coventry City Council
Warwickshire County Council sends Warwickshire school children codes via text message or email
We work closely with our local authority neighbours and we will need to share codes which have been used in Solihull from other areas.
We work closely with neighbouring local authorities to ensure that HAF is provided to children who may go to school in Solihull but live out of the borough and would prefer to attend holiday activities closer to home.
Birmingham
Children who live in Birmingham and go to school in Solihull are eligible to access holiday clubs in the Birmingham area with Bring It On Brum!. Please see details here about booking your place.
Coventry
To attend a holiday club in Coventry you will need a HAF code. To get this, please email haf@coventry.gov.uk with proof of your eligibility (copy/photo of your Solihull HAF email). You will then be issued with a Coventry HAF code for booking through Coventry City Council's website
Warwickshire
To attend a club in Warwickshire you will need a HAF code. To get this please email hafprogramme@warwickshire.gov.uk with proof of your eligibility (copy/photo of your Solihull HAF email). You will then be issued with a Warwickshire HAF code to book directly with HAF providers.
Mainstream providers can support children with additional needs, or we have a number of providers who provide targeted support for children with SEND.
Please talk to individual providers in the first instance as they may be able to meet the needs of your child(ren) with adjustments. It is possible for providers to access additional funding to provide support if they are aware of the needs in advance of attendance.
Sign up to our Stay Connected email list for information on all future HAF activities. You will need to add your email address and then scroll down to the education section and choose HAF Activities and Food Programme from the list.
Throughout the year we will be updating our online directory with further details of activities, events and holiday schemes as information becomes available. Therefore, do keep checking our webpage on a regular basis for all the latest details.
If you are experiencing hardship you can access information on the support available via our Here2Help pages.
Or you can apply online for an eligibility check for free school meals.
For parent or carer queries about the HAF programme please contact our Family Information Service by: