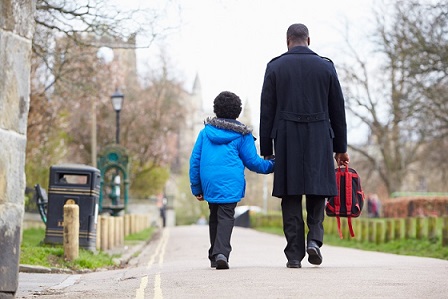 We can provide eligible children or young people with help to get to school.
Independent travel
We have a positive practical approach to supporting travel between home and school. Our principles are to empower, enable and support the development of independence wherever possible and as soon as possible.
As young people prepare for adulthood, learning to travel independently is a vital skill particularly those with additional needs.  So that these young people have the same opportunities as their peers and are able to take full advantage of all the opportunities available to them. It is essential that they learn to travel independently before the age of 16.
Young people over the age of 16 do not usually qualify for travel assistance; therefore it is crucial that they learn to travel independently before this age to ensure that they have full access to further training, jobs, services and social networks.  Independent travel empowers young people to take control in their lives. It enables them to access opportunities in their community and play an active part in the wider society.
Relying on door-to-door taxi transport does not help to prepare young people with additional needs for adult life and can have a negative impact on personal development.
Solihull Independent Travel Training Team
Solihull Council Independent Travel Trainers can help young people learn new skills in a secure environment.
Travel training has been proven to be beneficial in enabling greater access to transport, education and employment opportunities for a range of people.
Travel training goes far beyond simply facilitating an individual to make a trip from A to B. The outcomes are wide ranging and cover many key policy areas such as:
increasing independence
building confidence
raising self-esteem
improving educational performance
improving access to jobs, further education, and recreational facilities
promoting equality of opportunity