Discover what our apprentices think about working at Solihull Council. 
Get in touch
To find out more about apprenticeships with Solihull Council you can get in touch by: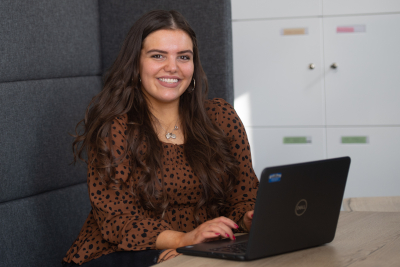 After completing my university degree in Criminology, I was 21 and left amongst tons of graduates all looking for jobs, not knowing what to do or where to go. I started looking at local jobs in the recruitment sector and was delighted to see a Level 2 Customer Service apprenticeship become available within the recruitment division of Solihull Council.
My apprenticeship and job role have certainly improved my day-to-day skills, including organisation, time management and prioritising. I am really enjoying my role and have been offered a place to stay and study towards a Level 3 Business Admin apprenticeship which I am really excited about.
My whole experience at Solihull Council has been a positive one, the team are so supportive and super lovely, I always know that I can chat to my line manager or employment advisor if I have any concerns or need any additional support. I would recommend completing an apprenticeship at Solihull Council to anyone - whether you are a school leaver or an older learner wanting a career change, Solihull Council is the place to be!
I decided to take on an apprenticeship at Solihull Council as I was looking for a career change. After 7 years working in retail I was excited by the prospect of gaining a new qualification while working, building on my skills and learning new things.
Undertaking this apprenticeship has made me a better communicator, increased my ability to manage my time effectively and has boosted the likelihood of suitable progression in my career.
Before the completion of my Business and Administration Level 3 course, I was offered a permanent role at Solihull Council as a Management Support Assistant in the Chief Executive Team. The support offered to me, both by the apprenticeship provider, the staff at Solihull Council and the other apprentices on my course was valued and useful when I needed assistance. I am now more knowledgeable about how local government functions and have enjoyed every step of my journey so far.
I have recently completed my Level 3 Business Administrator apprenticeship and have been grateful for all the opportunities and chances I have been given with working around the business. With this apprenticeship I have been able to work in multiple departments in the Council, giving me valuable experience as I came to the Council straight from sixth form being unsure on what career path I wanted to take.
For me this apprenticeship was perfect for my timing as I was unsure on what I wanted to do and this allowed me to get valuable work experience as well as get a qualification at the end all while getting paid. My time in the Council has allowed me to figure out the type of work I feel I am suited to doing, while working with a variety of different people in different teams and seeing how professionals communicate with one another.
During the course of my apprenticeship I was offered a lot of support with my learning and working from my colleagues. Everyone was very much encouraging to do things my own way, allowing me to bring new ideas to their team and trusting me with the work that I was able to do for the team.
I have now been given the opportunity to find a job within the Council, while being able to get work experiences in the filed that I have interests in. While finding the right career path for me I have been receiving a lot of support from the Employment Services team to guide me through this process.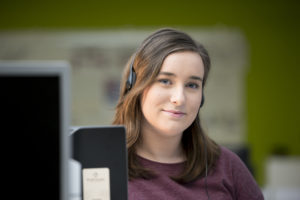 After successfully completing my Level 2 Business Administration Qualification I am now working towards my Level 3 and I am thoroughly enjoying it. During my Level 2 Qualification, I was 'Highly Commended' in the National Apprenticeship Awards for the West Midlands region which was a great success. There were over 1100 applicants for this competition and coming second showed that all my hard work has paid off.
At the end of 2018 I was nominated for Young Employee of the Year and once the votes had been counted; it was announced at an awards ceremony that I won and was named the 2018 Young Employee for Solihull Council.
I am continuing to work hard and enjoy coming to work every single day. Without the support from my colleagues within the Council, I wouldn't have been able to achieve these two amazing awards.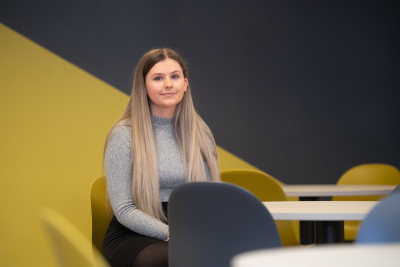 I am currently doing a Level 3 Business Administration Apprenticeship with Legal Services. I started off doing a Level 2 apprenticeship for an Insurance Company, and then moved onto Solihull Council to do my Level 3. I have really enjoyed the year I have had here at Solihull Council, and I will always be grateful for all the opportunities and support that has been given to me.
Personally, after leaving school I really struggled with choosing a career path. The thought of going to college/sixth form and studying for another 2 years with lots of exams, especially after just after doing all my GCSES, didn't really appeal to me. Therefore, an apprenticeship was the route I decided to go down. I was initially worried that not going to college and getting A-Levels would affect my career, as this route is the most common path people go down after finishing school.
However, I am currently doing a Level 3 qualification which is equivalent to 2 A-Levels. Being to learn in a practical working environment is a great alternative to studying at college. Within the apprenticeship, I have 1 day a week for off-the-job training, this is where I learn all about the theory of my job role. I spend the rest of the week, carrying out practical work within the Legal Services team, and learning on the job. Personally, this approach of learning suits me best, as I prefer working on the job than from a textbook.
Throughout Solihull Council, there are loads of different apprenticeships of all different levels, which provides you with options to progress your career. I am so grateful to be working in such a supportive team and to feel valued. From the first day I started, everyone has been so welcoming, I have never worked in such a friendly working environment and would highly recommend doing an apprenticeship at Solihull Council.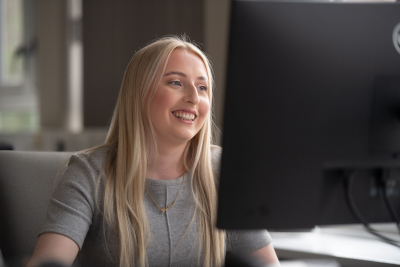 I have been at Solihull Council completing my business administration apprenticeship for around 3 months now. I have thoroughly enjoyed the experience so far and have been amazed by the support I've received from my apprenticeship assessor as well as my manager and team members who always ensure I am given an appropriate amount of time to keep on top of my workload.
My team managers are always encouraging me and give me great opportunities such as off job visits to sites and different training sessions which helps me build up the learning hours needed to complete the course. The course has given me a great amount of variety instead of just completing my normal job roles every day. I am looking forward to completing the apprenticeship and seeing what else Solihull Council can offer in the future.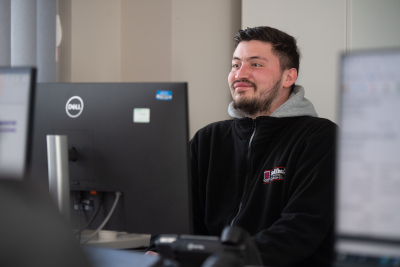 I have been with the Council since October 2021 and I'm working towards a Level 3 Business Administrator Qualification.
Before I started my apprenticeship I did have trepidations, as we have all heard the stories of apprentices getting the 'worst' jobs and so on. These trepidations were very swiftly lifted on my very first day, I was introduced to the team and greeted like I had been there for months which allowed me to ask questions without fear.
Unlike some other apprentices, I don't rotate between teams and will be completing my apprenticeship within Highway Services. This works well for me as I find the job very interesting. I enjoy the way the Council runs its apprenticeships; you get the time needed to understand things so don't feel rushed or overwhelmed. The support on offer if you need it, is very open and welcoming so you don't struggle in silence.
I am 25 so I have experience in quite a few jobs, but I can say this apprenticeship is the best opportunity I have ever done as I see this as the start of my career. I have never been so motivated to get up in the morning as a new day, brings a new challenge.
I am currently completing a Level 3 Business Admin apprenticeship at Solihull Council. I started my apprenticeship in May 2018, and I work for the Streetcare department.
Since I have started, I have covered several different roles and jobs within my department and have learnt an unbelievable amount of knowledge. I have also attended various training courses that have helped my development further and have been welcomed into a friendly and supportive environment.
I can see myself working within Solihull Council for the future, and would recommend an apprenticeship to anyone as you are paid to gain knowledge in something that you enjoy. I have gained new skills, and also made friends.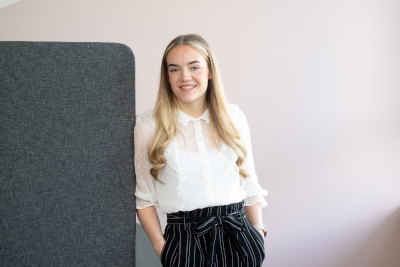 After joining the Council in October 2020, I have recently completed my Level 3 Business Administration NVQ and have since moved into a permanent Project Support Officer role within the Employment and Skills Team. Throughout the duration of my apprenticeship, my colleagues surrounded me with an incredible amount of support, even during the height of the pandemic when we were all working remotely.
As a result of the support and encouragement from my team and the apprenticeship training provider, I have become much more confident in myself and my abilities, and I have learnt so many new skills. I was able (and continue) to work with teams and staff across the directorate, which not only gave me experience and knowledge but also became useful within my written assignments.
I am excited to see what the future holds now that I've started a career within the Council. I'm really glad I decided to take the apprenticeship route, as it meant I was able to gain a qualification alongside meeting new people, gaining new skills and experiences, and earning an income. I would recommend highly recommend an apprenticeship to anyone!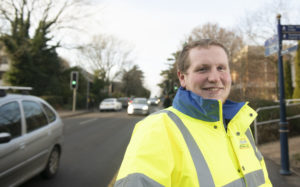 Going from an apprenticeship, and my first job, onto the degree apprenticeship, with a more permanent role, has been an incredible journey. There is nothing which has matched the enjoyment of taking what is done in work and being able to apply in in lesson, or vice versa.
On my current University course there is a mix of full-time and apprenticeship students, and the experience that the apprenticeship students have shines through often, being able to support the full time students with where things would be applicable in the industry.
One of my initial worries going into an apprenticeship, was that I would be held back by being behind on the academic side, however this fear has never surfaced within reality, quite the opposite with the experience being applicable in lessons!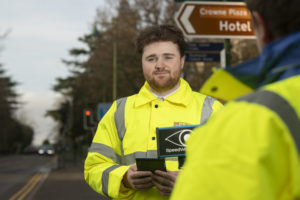 I have thoroughly enjoyed progressing from a level 3 apprenticeship to a degree apprenticeship. It has felt extremely rewarding to pass college, and then be able to land a permanent job at the Council as an Assistant Engineer, which shows the opportunity for progression in education and job title.
My level 3 course was enjoyable as it was all new to me as it is not something I had covered at School/College, and has now helped with the fundamentals on my Uni Course. Hopefully, I will gain a level 6 qualification in Civil Engineering and progress to an Engineer at the end of the five years.
I have been with Solihull Council as a civil engineering apprentice since September 2021 and attending Solihull College every Monday completing my Level 3 in Built Environment. Having just left school in summer of 2021 aged 16 I was seeking an apprenticeship as I wasn't in favour of doing A Levels and I'm so glad I applied for the Civil Engineering Apprentice role. I knew that I would much prefer to learn on the job whilst completing studies part time. I have had the opportunity of being in a working environment for the first time and got the chance to meet a lot of people and learn new practices I use in my role.
The best part about my apprenticeship is that I get the opportunity to go out on sites meaning that my role isn't being stuck behind a screen for days on end, instead I have the freedom of going out and learning things out on a construction site. One example of this was when I visited Fillongley Bridge being demolished and learnt how they would be building the new structure.
During my apprenticeship so far, I can genuinely say I have grown as a person and have gained the confidence to do things I wouldn't have been able to do if I had gone down the route of A Levels. On top of all this you are getting paid so why wouldn't you want to do an apprenticeship?
I have gained confidence in communicating with a whole team and presenting my work. I have learnt how to use different software and other skills whilst learning the fundamental knowledge in college and have received the best support I could've hoped for, if better. I feel comfortable that I will be able to accomplish anything with the continuous support I have from past apprentices who have gone on to become assistant engineers after they completed their apprenticeships. Whenever I am stuck or have any issues I can speak to anyone of them around me without the fear of feeling stupid as we've all been in the same position, so they all understand my situation.
I couldn't have asked for a better experience for my apprenticeship so far and can't wait to carry on for the next 2 years and a half I have left.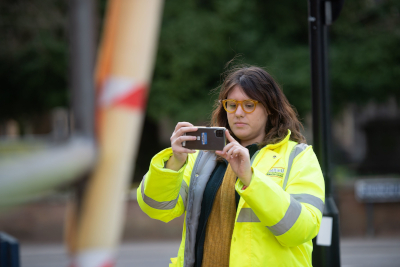 I have been working towards my Level 3 BTEC in Civil Engineering for a year now. At 25 I thought I was coming back to education too late and would be struggling to keep up with younger apprentices but I have found that there is a variety of ages and backgrounds with other apprentices. I have had the support from my team to help me with skills to study, advice and helping me gather valuable experience.
Thanks to flexible working I've been able to really enjoy my time at work and my apprenticeship by tailoring my schedule to ensure I have enough time to get my college work completed whilst also being able to join in on exciting experiences with other team members such as visiting road resurfacing sites or carriage way crossings and see various civil engineering projects within Solihull Council from start to finish.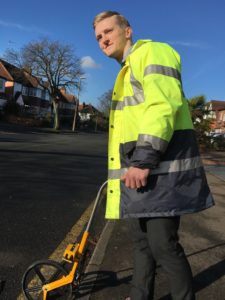 I have been with Solihull Council for nearly 6 years as a member of the Highway Projects team. I started as a Level 3 Apprentice in 2016 and I am now in the forth year of a 5-year, paid Degree Apprenticeship at the University of Wolverhampton studying for a BEng Degree in Civil Engineering and Transportation.
During my time at Solihull Council I have been involved with and managed a multitude of highway projects from inception to completion whilst working and engaging with numerous different teams, companies and stakeholders. The opportunity to work in the industry within a local authority environment has provided me with a unique and extensive skillset which has been beneficial to both my work and personal life.
My first 2 years at Solihull Council was spent studying part time for my Level 3 qualification on a day release basis at Solihull College. This involved reporting on a wide variety of challenging and interesting topics at college and then evidencing and discussing the project work I had carried out in my role within the Highways Team with a professional reviewer to complete the required academic and work-based competencies to achieve a D*D* grade.
Following the completion of my Level 3 course I was permanently employed by Solihull Council as a degree level apprentice in the role of Assistant Engineer within the Highways team. I have since been responsible for the delivery of several different highway projects such as pedestrian crossing facilities, speed calming measures, footbridge replacements and routine structural maintenance programmes to name a few. During this time, I was supported by Solihull Council to undertake and sit a professional review as a member of the Institution of Civil Engineers (ICE). The process involved reporting on and presenting work which I had carried out during my time at Solihull Council in front of a panel of professional reviewers associated with the ICE. Following a successful review, I was awarded designatory letters in the form of 'EngTech MICE' to signify my competency as a professionally qualified person with the ICE.
I have recently been promoted within the Highways team and will be further responsible for overseeing larger infrastructure projects within the borough associated with HS2, Commonwealth Games & SPRINT all of which provide rare opportunities given their scale on a national and international stage. I will also begin to manage new apprentices that have recently started within the team and who will be beginning the same process as I have undertaken during the past 6 years which I anticipate will be uniquely rewarding given the opportunities I myself as an apprentice have been afforded by Solihull Council.
I credit Solihull Council and the teams and people I have worked with and alongside with giving me the confidence and time to develop myself as an engineer and as a person all whilst being an effective member of the projects team and removing any worries I first had about being an apprentice just starting out back in 2016.
Apprenticeships, particularly at degree level are an ever-growing theme across a wide variety of industries and are providing more and more young people with an opportunity to become degree level educated whilst earning a living in full time employment without the worry of student debt.
Since I first started, Solihull Council have continued to provide opportunities for apprentices across a wide variety of roles within the authority and I am proud to support their endeavours in continuing to do so in the future.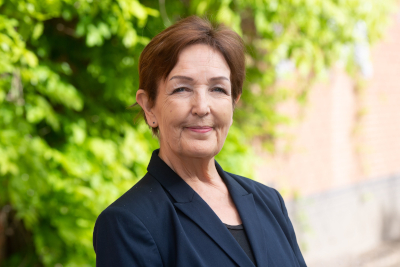 I became a level 5 coaching apprentice to support our coaching strategy's vision of coaching-style conversations being ubiquitous in the workplace, and formal coaching being available for those that need it.
I am now able to offer coaching for work-related topics, and am keen to focus also on enhancing workplace wellbeing through coaching -style conversations. I can apply my coaching knowledge and skills to the development of training and resources, in my role as Organisational Wellbeing Lead, to support people to have more good days at work. I really enjoyed the coaching apprenticeship, and look forward to making a difference with my qualification.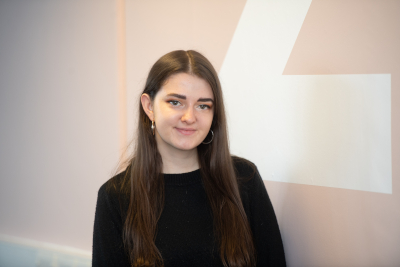 After finishing a History and Politics degree at university, I wasn't sure what career path I wanted to take. When I saw the role for an apprenticeship within the Benefits team at Solihull Council, I felt that it could provide me with extra skills and further my career options. I wasn't entirely sure about what the role would involve as I had never had an in-depth insight into benefits but now, I am confidently learning with the help of the IRRV and a supportive team.
The apprenticeship has allowed me to continue studying alongside daily work to build up my confidence and understanding, as well as being offered a permanent position within the Awards team. Now that I am coming to the end of my apprenticeship, I am looking forward to learning more and seeing what the future holds.
I studied Psychology with Criminology at University. After deciding upon a career path change, I stumbled across the role of Apprentice Benefits Assessor for Solihull Council. I was nervous at first as I did not know anything about benefits. However, I quickly learnt that this is the whole point of an apprenticeship and I would be guided throughout my whole journey by an amazing team at Solihull Council and by the institute who provide the apprenticeship.
I am now on my final steps to finishing the apprenticeship and I have already attained an official role as a Benefits Assessor with the Council. Now, it's just time for me to focus on passing the apprenticeship and then to continue working hard and gaining more skills with my amazing team.
I have worked for the Local Authority almost 5 years now and it's been such a whirlwind experience. Since completing my apprenticeship in 2018 I secured a permanent position, have completed even more training and have been promoted twice! The apprenticeship led me from Frontline Customer Service into Finance - where I began studying both Accounting and Leadership - back to Customer Service as part of a technical support function for Housing.
Looking back at my journey, the apprenticeship provided me with an opportunity to gain experience across multiple service areas and choose what I want for my future. I was able to develop key skills and build my confidence to advance my career and deliver great results in the process.
The next step for me is a management position - Solihull Council has supported me greatly over the years and given me the opportunity to develop, learn and progress rapidly. I have always been ambitious and that has continually been accommodated throughout my employment here… and it all started with an apprenticeship!
I work at Solihull Library doing my customer service apprenticeship and my experience so far has been very positive. I am enjoying learning and then applying what I have learned and seeing the results. I really enjoy the variety and the parts of my job that involve aspects like problem solving and dealing with customers.
An apprenticeship is a great way of getting paid, trained and getting relevant work experience in the area you want to work in for an extended amount of time. It's been great because I learn best through being hands-on and the apprenticeship has allowed me to gain experience. We also have off the job training days which have allowed me to learn about other services the Council provides and the opportunity to meet other apprentices.
I can't wait to see what the rest of the apprenticeship has in store and it is definitely the best thing I have ever done!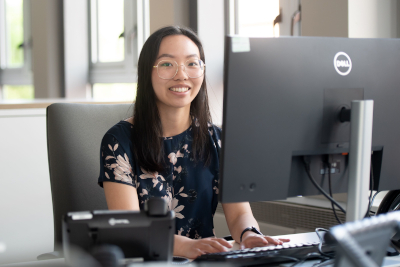 I have recently completed my 18-month Customer Service Practitioner Level 2 Apprenticeship while working in the Business Rates team at Solihull Council.
I undertook my apprenticeship and worked from home during the pandemic. I feel that I received a great deal of support during my apprenticeship via Teams, email and telephone so did not feel disadvantaged due to the lack of face-to-face mentoring because of Covid restrictions.
My apprenticeship helped to give me confidence at work, for example when communicating over Teams during work meetings and emphasised the importance of meeting the needs, wants and expectations of customers - this very much helped me to understand all types of customers we deal with.
I have also learnt to take ownership of my professional development by self-reflecting on what are my training needs and being open to feedback. Successfully completing my apprenticeship helped me towards securing a full-time permanent role with the Business Rates team. Solihull Council is great place to work!
At the age of 26 I had already gone through the rigmarole of education and employment however, did not know the apprenticeship path that I am now currently on. I am happy to say that I enjoy what I do - despite weather conditions and cold feet - as I feel that I can apply myself and see the benefit first hand whilst not only becoming a qualified electrician but supporting my team.
I did not know in my teens that an apprenticeship was readily available at the time and knew little about what they meant. I felt that it was never to late and accepted that if I wanted to change my working environment an apprenticeship would be the best decision to make. As a member of the Street Lighting department I realised the benefits that come with the role and the commitment that the team have in helping me feel welcome as well as giving me a greater understanding of my role with Solihull Council.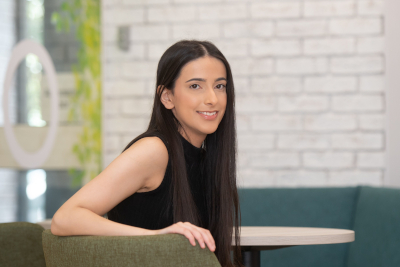 Initially going to university seemed the best route to reach my desired profession, however after researching an accounting apprenticeship the benefits far outweighed those of going to university. The biggest advantage is gaining valuable practical experience and simultaneously gaining an AAT (Association of Accounting Technicians) qualification.
I initially undertook a week's work experience with the Finance team at Solihull Council, whilst I was still at sixth form and enjoyed the experience.
I then started looking at apprenticeships and after successfully applying for an apprenticeship, I joined the Council as an AAT Apprentice. Coming straight from sixth form into a work environment seemed quite daunting, however the team made me feel extremely welcome. I've had the opportunity to work within several different teams and apply the academic content learnt at college to a variety of tasks. I've now started a new role as an Accounting Technician and throughout the whole experience, my knowledge and understanding of accountancy has vastly developed. I started my initial apprenticeship at level 2 and have subsequently taken and passed level 2, level 3 and level 4 in accounting.
I have just started my level 7 to become a fully qualified accountant, and this has all been undertaken whilst working and earning.
I have really enjoyed my time at Solihull Council and hope I get the opportunity to gain further qualifications!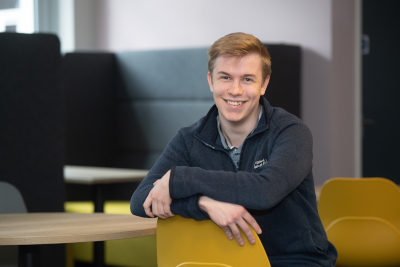 I have been at Solihull Council doing my accountancy technician apprenticeship for over a year now.
So far, my experience has been very positive and every team that I worked with have been welcoming and supporting. I am enjoying applying what I've learned and seeing the results and value I've added to my team. I really enjoy the variety and the parts of my job that involve aspects like problem solving and creating complex spreadsheets to show various outcomes.
An apprenticeship is a great way of getting paid and learning new skills and knowledge without the burden of debt whilst on the job. It's been great because I learn best through practical work and the apprenticeship has allowed me to gain experience and networking with other people in the field. We also have off the job training days which have allowed me to learn about the theory behind my job and gain more knowledge to apply to my day-to-day work.
I can't wait to see what this apprenticeship brings for my future career in becoming an accountant and would recommend to anyone interested!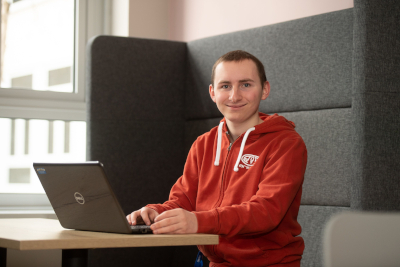 I have now worked as a Finance Apprentice at Solihull Council for almost a year. I have enjoyed my job and picked up many new skills over the past 12 months. When I first started, I had very little experience of accountancy in the real world, but I now feel I have significantly improved my knowledge in how finance works. I have also improved my excel skills.
We use Oracle at the Council and I was quick in picking up how the system works and how to do different things. Since I started my apprenticeship, we have had a big upgrade to our financial system, and we now use Oracle Cloud. I have been quick to adapt to the new processes of this system and help other colleagues.
The way the council's finance apprenticeships work is that you spend 2 days working in your core team, 2 days working in a rotation team and 1 day at college. My core team is the Economy and Infrastructure finance team where I complete tasks such as uploading and preparing journals, monitoring and reconciliation to the finance system.
Since starting at Solihull Council, my rotation team has been accounts payable. In this team I have been processing invoices and entering them onto the finance system. I have had to learn lots of technical procedures. I have had to learn how to set up new supplier sites and link bank details, as well as learning how to deal with any queries with any invoices.
The payments team have been particularly busy since we got the new system, so I was asked to stay on and help them for a little bit longer than planned. I was specifically asked if I would be able to do this by the Head of Financial Operations due to how impressed the payments team were with how I had been getting on.
I am about to start my rotation in Corporate and I am sure that will go just and well, and I will pick up new things in that team.
As part of my apprenticeship, I attend Solihull College 1 day a week to study AAT. I have nearly completed my level 3 qualification and I have achieved excellent results in all my exams (including 99% in 1). Once I have completed level 3, I am going to go on and complete level 4.
Prior to starting this apprenticeship, I completed my level 2 AAT qualification at Solihull College. Due to how little accountancy experience I had at the time, I made the decision not to do an apprenticeship straight after leaving school and just to focus on understanding the basics of accountancy before looking at employment.
I feel that if I had gone straight into an apprenticeship after leaving school I would not have done anywhere near as well in my job, due to how little accountancy knowledge I had. I would therefore highly recommend that anyone looking to go into accountancy doesn't go straight into accountancy employment after leaving school. Equally, I would fully recommend that you don't leave it too late either as I firmly believe it is important to get practical experience whilst you are still learning.
I could not have enjoyed my apprenticeship more. Everyone who I have worked with is extremely friendly and helpful. I would highly recommend Solihull Council's finance apprenticeships!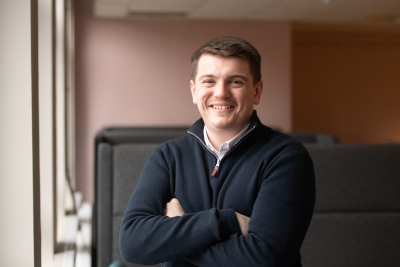 I am a Level 3 Association of Accounting Technicians (AAT) apprentice with Solihull Council have been here for 6 months. I'm loving my experience as it's given me the opportunity to earn, study and gain experience, all of which are great reasons why I chose the apprenticeship route.
I completed my A levels after leaving school as I thought the only route for me would be obtaining a degree. However, when I looked into what an apprenticeship could offer me I realised that was the route I wanted to take. I jumped at the opportunity to work for Solihull Council as I get face to face learning at college all while learning off experienced professionals in the workplace which benefits my knowledge and has helped me develop massively.
During my time with the Council, I have rotated around different teams to get a gauge of what area of accounting I would like to venture forward in. I would love to carry on working for Solihull Council after my apprenticeship, working my way up to become a fully qualified accountant. I would also recommend other people to jump at the chance of an apprenticeship, as they will not be disappointed.
I began my apprenticeship in Insurance Services at Solihull Council in September 2020. I had recently finished my A-Levels in Chemistry, History and Politics and due to the pandemic, I was unsure on what I wanted to do. I had absolutely no prior knowledge of insurance - except for when insuring my car!
I joined during the pandemic and immediately after we entered another lockdown. Although it was tough to work from home whilst learning what my job entails my team were extremely supportive. I had almost daily video calls with my managers teaching me remotely and everyone was so easily accessible despite the troubles of working from home. The team also gave me the freedom to work independently and take control of my own workload and make my own decisions on issues.
A year and a half later, I have completed all 3 of my exams for my Chartered Insurance Institute Certification and now manage my own claims throughout the entire process. I've been able to attend court and have been on a work experience placement at Zurich with two more placements at different employers in progress. Despite hybrid working, the team ensure to all come in one day a week where we get to discuss the various issues we've received that week. We also make sure that every team meeting is in person with a home baked cake. I couldn't ask for a more supportive and friendly team to be a part of!
Working in the insurance team at Solihull Council is never the same each day, especially living locally, it's so interesting to learn what is happening in the borough and aids me with my work. We work with lots of different teams depending on the issue being claimed for and its interesting to see the steps taken by different teams and the jobs they undertake. Working at Solihull Council has allowed me to learn, develop confidence and grow as a person. The Council has such a diverse range of jobs, and I would highly recommend anyone to apply for an apprenticeship at Solihull Council.
I started my apprenticeship with Solihull Council in July 2018, working on the ICT Service Desk. I am part of a team which provides first line ICT support to employees of Solihull Council. Our job is to provide general technical via the phone and online portal. We either solve the issue ourselves or for more technical issues, escalate it to a more specialist team.
Since starting my apprenticeship I have not only gained technical ICT knowledge, but I have also learnt how to operate professionally in a corporate office environment. As my knowledge has increased I have grown in confidence and now feel I am a valued member of the Service Desk.
As part of my apprenticeship I am given the opportunity to study one day a week at college. Whilst at the college I am able to study to improve my technical ICT skills.
I have enjoyed my time as an apprentice at Solihull Council and would definitely recommend it. I believe an apprenticeship offers a good balance between on the job work and study, which is well suited for anyone who wishes to earn money whilst learning a skill.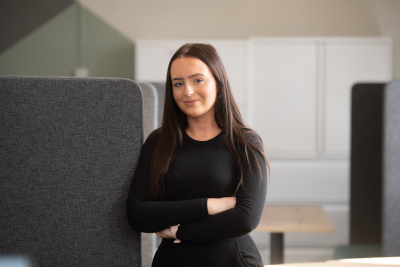 I have been at Solihull Council doing my payroll apprenticeship for one year and so far my experience has been very positive. I am enjoying learning and then applying the knowledge I've gained and seeing the results. I really enjoy the variety and the parts of my job that involve aspects like problem solving and dealing with queries.
An apprenticeship is a great way of getting paid and learning new skills and knowledge whilst on the job. It's been great because I learn best through practical work and the apprenticeship has allowed me to gain experience. We also have off the job training days which have allowed me to learn about the theory behind my job and gain more knowledge to apply to my day-to-day work.
I can't wait to see what this apprenticeship brings for my future and would recommend it to anyone interested!
I have recently completed my apprenticeship in Level 4 Commercial Procurement and Supply training. My experience has been very positive at Solihull Council and the apprenticeship course led by Solihull College.
I have been incredibly welcomed and encouraged as a Procurement Apprentice. It has at times been very challenging, but also certainly fulfilling. A huge benefit of the apprenticeship course is the ability to work with lots of people from a range of departments who hold different experiences in their profession which in turn supports my development in enhancing my knowledge and skills required to progress further in my career.
I have seen a big confidence boost in myself which continues to grow progressing into my new role as an Assistant Category Manager. Solihull Council has a great reputation in growing their own through apprentices, offering support, flexibility and career progression!