Find HAF activities

Our HAF activities page provides families with information on:

what activities are available
how you can book a place
HAF sessions run by childcare providers
What is the HAF programme?
The Solihull HAF (Holiday Activities and Food programme) aims to provide a range of activities and a nutritious meal, for children in receipt of benefit-related free school meals (FSM), during school holidays.
If you receive this benefit, your child will be eligible to attend HAF sessions for free. A letter providing proof of eligibility will be issued to families by 25 March 2022, which will be required at point of booking or attendance of HAF programme sessions. There will also be places available for children who are not in receipt of FSM but who are vulnerable or have additional needs. If you believe that this applies to your child, then please contact your chosen holiday club directly to confirm.
Sign up to the HAF newsletter to ensure you are aware of updates and useful information about the programme.  
If you have any questions, please contact hafsolihull@solihull.gov.uk.
Who is eligible for HAF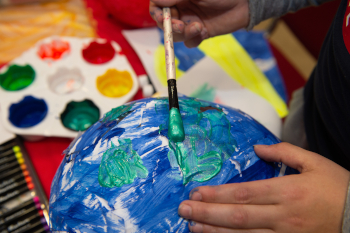 HAF, funded by the Department for Education (DfE), is for school aged children from Reception to Year 11 who are in receipt benefits-related free school meals.
We offer eligible children and young people free access to holiday activities during Easter, summer and Christmas. This includes
sports
arts
music
personal development
Children and young people receive at least one free healthy and tasty meal during each session that they attend. They can also take part in interactive ways to learn more about healthy eating.
If you think you might be eligible for benefits related free school meals, but do not currently claim them, find out how to apply here.
SEND and additional needs children
We have a number of providers who provide targeted support for SEND children, and also providers who support children in a mainstream setting. Please talk to individual providers in the first instance as they may be able to meet the needs of your child(ren) with adjustments. It is possible for providers to access additional funding to provide support if they are aware of the needs in advance of attendance.
Children who are vulnerable or in need of a place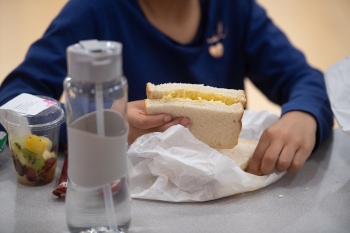 HAF Solihull is able to support a limited number of children to access HAF holiday activities even if they do not receive free school meals. Children can access clubs if they meet one of the following criteria:
Looked after children

Young Carers
Children on EHCP plans
Children and young people on a child protection plan
Children and young people known to social care
Children of recognised refugees or asylum seeking families
Children at risk of exclusion from school
Children with low attendance in school
Young people at risk of being NEET
Children referred by other services such as Schools, CAMHS or Health Practitioners
Places available under this element are limited and criteria may change at any time. In the first instance please contact your provider to discuss.
HAF activities in surrounding areas
We work closely with neighbouring local authorities to ensure that adequate provision and support is offered to children who may go to school in Solihull but live out of the borough, and would prefer to attend holiday activities closer to home.
You can find HAF activities for:
Birmingham children who live in Birmingham and go to school in Solihull are able to access holiday clubs by using the following information
Coventry to attend a holiday club in Coventry you will need a code. To get this, please email haf@coventry.gov.uk with proof of your eligibility. You will be issued with a HAF code for booking through Coventry City Council's website
Warwickshire to attend a holiday activity in Warwickshire you will need a code. To get this please email hafprogramme@warwickshire.gov.uk with proof of eligibility (copy/photo of your HAF letter). You will then be able to use your Warwickshire code to book directly with HAF providers. 
Support for you
If you are experiencing hardship you can access information on the support available via our Here2help pages. Or you can apply online for an eligibility check for free school meals.
Get in touch
For parent or carer queries about the HAF programme please contact our Family Information Service by: